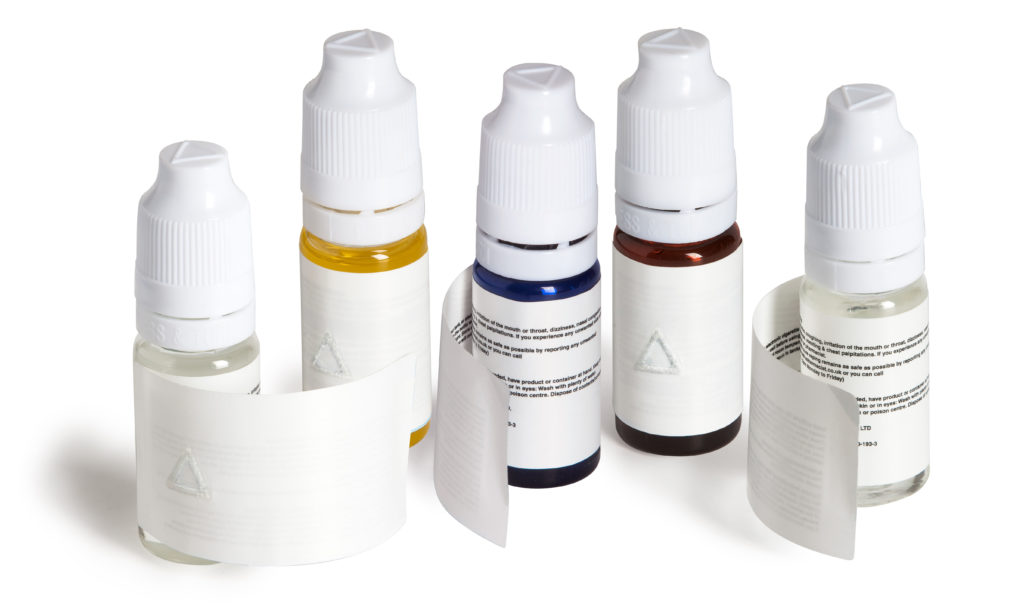 PRINTED label specialist Denny Bros claims to have met the "technical challenge" of providing compliant labels for the electronic cigarette sector.
Because electronic cigarettes still contain a level of nicotine, they are required to feature a tactile warning label in the form of a raised triangle.
Denny Bros has created multi-page wrap-around wet peel labels that can include a raised triangle and work with a small e-liquid bottle.
The firm said the labels are fully compliant with regulations and remain in place for the duration of the product's life.
Due to the small size of the containers allowed for e-liquids, Denny Bros said one of the most challenging aspects of compliance is how e-cigarette and e-liquid manufacturers can combine an effective presentation of mandatory information with the raised triangle.
Stephie Castling, senior marketing executive at Denny Bros said, "E-liquid manufacturers can breathe a sigh of relief as we lead the way in helping their product label comply with the latest regulations. Our labels can be relied upon to last and can include all mandatory information in a one stop job lot."
A feature of the wet peel label is that they are suited to repeated-reference information. Denny Bros said they are also water and chemical resistant, tear resistant, have an easy peel section to open the booklet and are securely attached to the bottle.