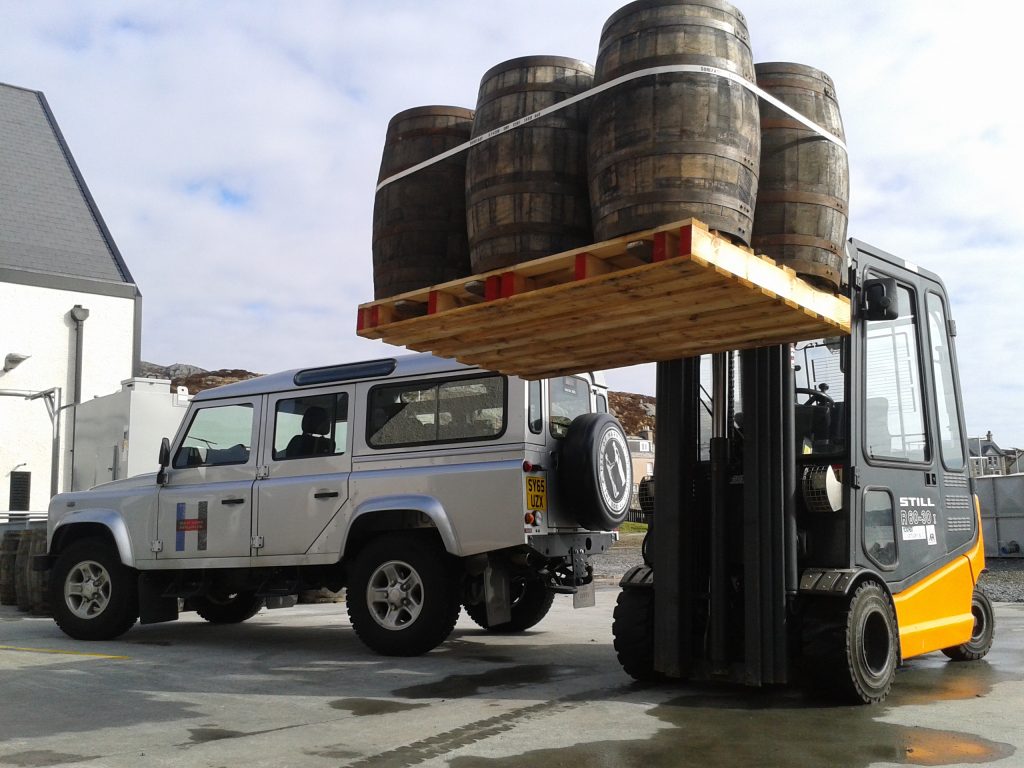 By John Dye, product development manager at Scott Pallets
A rich land of food and drink, Scotland is famous around the world for many of its native, home-grown products, from succulent Aberdeen Angus beef and mouth-watering smoked salmon, to ripe and juicy soft-fruit, and of course our best loved Scotch whisky.
The Scottish whisky industry accounts for around 75% of Scotland's food and drink exports. It is worth a whopping £5 billion to the UK economy and supports more than 40,000 jobs across the nation (Source: Scotch Whisky Association). So it's no surprise that the safe storage and transportation of our most famous export is a serious business.
Any specialist industry comes with its own set of regulatory requirements, and most recently we find ourselves working with manufacturers and distilleries to advise on pallet requirements for export. From the US to China, there is an increasing focus on the health and safety, and we are working alongside our customers to ensure the pallets we manufacture are absolutely fit-for-purpose, and managing the balance with the most commercially viable option.
Specially designed bespoke whisky pallets are produced to withstand the particular demands of the industry, such as exceptional weight bearing capabilities and an unusually long life span for holding whisky casks whilst the product matures in storage – and then for shipping the cases of bottled whisky on pallets that have been kiln dried in accordance with the TIMCON Kiln Drying standard and heat treated in accordance with World Plant Health Standard ISPM 15, ensuring the goods arrive at any destination in the world in pristine condition and compliant with global export regulations.
Our whisky pallets are capable of carrying casks stacked anything from 1 to 7 high when loaded and are built to last – in fact, we are aware of pallets we manufactured over 35 years ago still being safely reused. To ensure the pallets are "fit for purpose" in relation to  loading capabilities we use licensed pallet design software technology combined with our in-depth knowledge of the industry to ensure the structure of the pallets is such that the casks and their precious contents are effectively supported.
The wider food and drinks supply chain also has its own separate demands, and sustainability is high on the agenda. It is vital the pallet industry continues to find new ways to support its customers in achieving their sustainability objectives, such as pallet recovery and re-use, whereby pallets are tracked to their end destination, collected, inspected and repaired, then returned for re-use. This is a proven business model that has already had much success in the construction and retail industries.