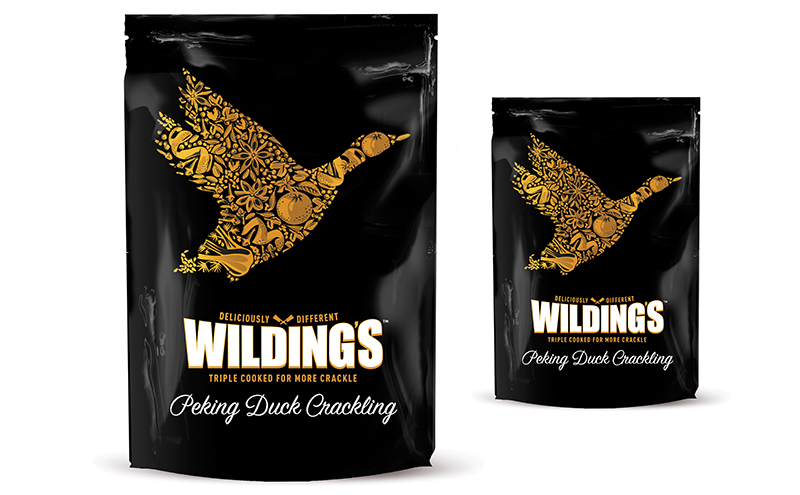 Chris White, founder and managing director of brand design specialists This Way Up, who have an office in Glasgow, tells Packaging Scotland how to find your brand's uniqueness and communicate it visually
Creating a new food and drink brand is hard. Very hard. The problem is that every single food and drink category has a mass of competing products, which make standing out spectacularly difficult. Even if you do stumble on a unique niche, convincing retailers it has potential can be a truly epic struggle.
At This Way Up we believe brand DNA is the key to successful brands. We all know DNA is the stuff that determines our physical characteristics and makes us unique. Brands are the same. They have DNA that can be harnessed to become a powerful force for growing your business. There are five stages to managing your Brand DNA.
Step 1. Define your audience
Talk to consumers in the street, send out a questionnaire to your Facebook followers or stand outside a store and ask people. What you really need to find out is what are the barriers to consumers buying in your category and what are the purchase motivations.
Step 2. Segment the market
What are the consumer attitudes that exist in your category? Are there consumers that love to treat themselves, enjoy sharing or who like experimenting with taste? Where can your brand be most effective at overcoming barriers and reinforcing motivations?
Step 3. What consumer need state does your brand fulfill?
'Sociability', 'discernment' and even 'control' could all be possibilities for food products. Need states will allow you to identify how your brand can differentiate from competition and engage consumers in a more meaningful way.
Step 4. What are the unique physical attributes of your brand?
These need to be linked to the physical experience that your brand delivers. Texture, shape, provenance or ingredients for example. This is absolutely key and will form the core of your brand's DNA. Look back at the brand's history, speak to colleagues in different departments.
Step 5. Defining brand DNA
Select the three most relevant brand attributes. Think about how these attributes deliver functional benefits to consumers and how these lead into emotional benefits. This is where the magic happens, because these emotional benefits are about how your brand makes consumers 'feel'.
And if your brand makes consumers feel 'empowered', 'excited', 'safe' or 'reassured' then your brand clearly stands for something more powerful than its physical attributes. This builds differentiation and loyalty.
As an example of how brand DNA can work, our team worked on the world's first 'Duck Crackling' . Plucky Duck was an unknown, but unique snacking product. We worked with the founder, Adam Wilding, to reposition and design his brand. Adam's Duck Crackling was triple-cooked and  seasoned with Peking duck spices. This crisps up the duck skin and drains off the duck fat, leaving a delicious and sophisticated snack. We recognised the key competitive product, pork scratchings, was seen as 'lacking in flavour', 'blokey' and 'high in fat'. So this is where we focused communication. Adam's passion for transforming forgotten or overlooked ingredients provided us with a need state of 'discovery' for the brand. Challenging consumers to try something new and be open minded about snacking.
We created a brand DNA for Adam's Duck Crackling based on three unique attributes:
1) Adam was literally transforming forgotten ingredients that were destined for the waste bin
2) Adam was a visionary trained chef forging a new path
3) All Duck Crackling was triple cooked and hand made for perfect texture
These attributes were captured in a brand idea 'We See things Differently'. A simple expression of Adam's creative and adventurous spirit and desire to re-invent snacking. We visualised the brand DNA and established brand values to guide innovation and the development of the business. Since the rebrand Adam has gained funding to build a bespoke production facility, launch a national marketing program as well as attract interest from high end and high street retailers.