McLaren Packaging founder passes away aged 80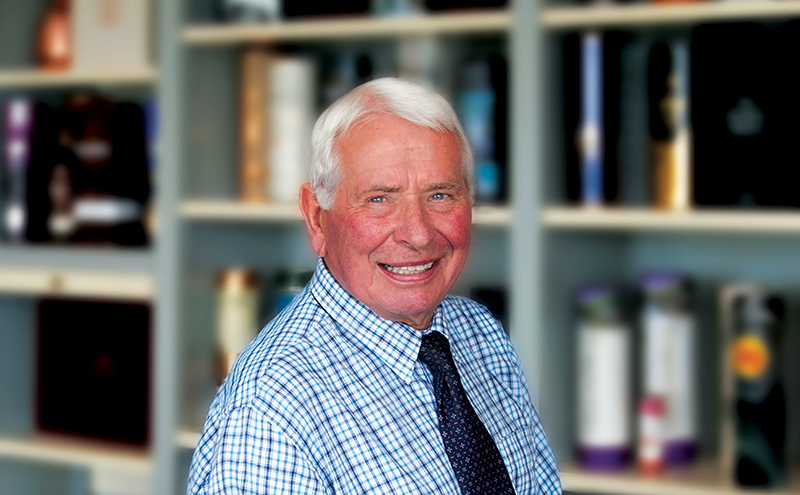 Jim McLaren, the founder of Port Glasgow-based McLaren Packaging, passed away recently after a short illness.
Jim founded the business, which specialises in the design and manufacture of paper-based packaging, primarily for the drinks industry, in 1979. He spent six decades in the packaging sector and transformed McLaren Packaging from a standing start to a £16 million turnover business. Today the firm employs 110 people across four sites.
Jim's sons, Michael and Donald, run the business today. They described their father as "a true character, innovator and leader who relished life and had an unquestionable passion for both people and business", adding that he achieved his aim of never retiring. Jim spent his latter years coaching and supporting his sons as the business continued to expand.
His first foray into packaging came at the age of 21 when he joined Milngavie company Bowater Packaging. He remained there for almost 20 years before taking the bold decision to start up on his own, initially leasing a small factory site and making corrugate cases for the whisky industry.
In the early 1980s, McLaren became the first company in Scotland to produce and sell solid board divisions (as an alternative to corrugated divisions) to the whisky industry.
A major milestone was reached in 2006 when McLaren resolved to enter the premium composite tubes market. The business developed and implemented the concept of One Stop Purchasing (OSP) for Scotch whisky customers, combining the firm's capability to manufacture corrugate cases, composite tubes and solid board divisions in-house.
Three years ago the business acquired Blue Box Design to produce high quality rigid boxes.
Tagged McLaren Packaging