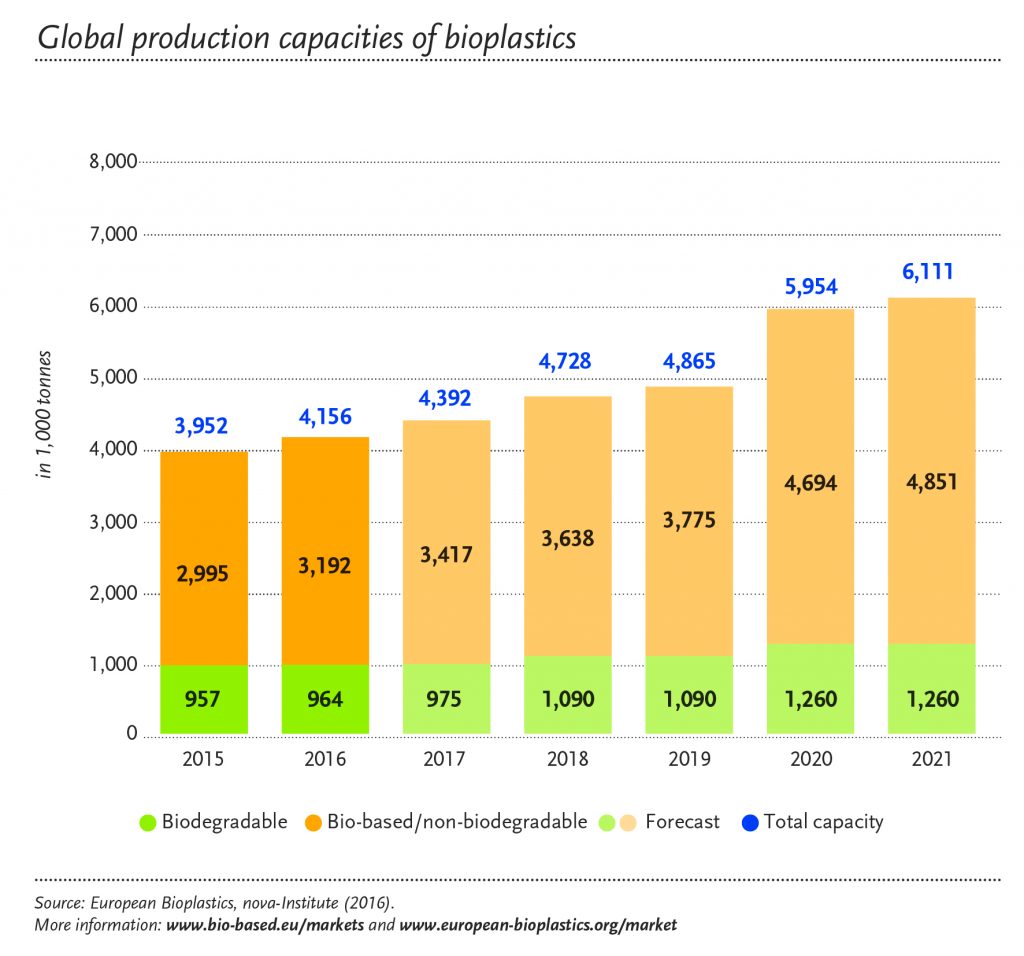 THE global bioplastics industry is expected to grow by 50% over the coming years despite the low oil price, according to new research.
The results of European Bioplastics' annual market data update were presented at the European Bioplastics Conference in Berlin.
The report found that global bioplastics production capacity is set to increase from around 4.2 million tonnes in 2016 to approximately 6.1 million tonnes in 2021.
François de Bie, chairman of European Bioplastics said, "The data illustrates an important trend, driven by changing consumer demands, to make plastic products more resource efficient and to reduce greenhouse gas emissions and the dependency on fossil resources.
"This trend is the result of substantial investments in research and development by the many innovative small and large companies that concentrate their strengths on the development of bio-based products designed with the circular economy in mind."
Bio-based, non-biodegradable plastics, such as polyurethanes (PUR) and drop-in solutions, including bio-based PE and bio-based PET, are said to be the main drivers of growth. More than 75% of the bioplastics production capacity in 2016 was bio-based, durable plastics.
Hasso von Pogrell, managing director of European Bioplastics said, "A European policy framework that secures equal access to bio-based resources within the bio-economy and that creates a level playing field for bio-based materials and conventional materials is of paramount importance."