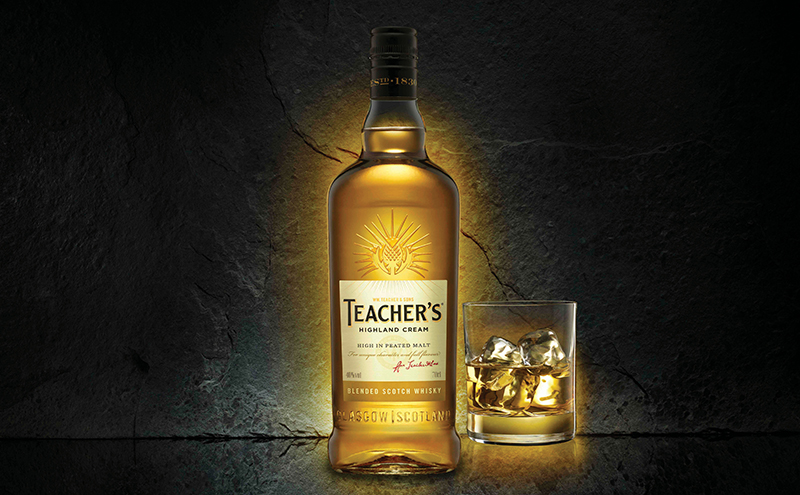 By Paul McLavin, marketing and business development lead, O-I UK
CHANGE is rife in the Scotch whisky market and glass packaging is playing a crucial role in helping the industry realign for future global success.
Mainstream brands have certainly been affected by increased competition from Irish, Japanese and Indian whiskies. However, malts and luxury whiskies have continued to grow as consumers seek out a more special taste and experience.
In particular, the Millennial generation, which has grown up on a diet of personalised marketing and experiences, has led brands to question how they make people feel special. While the whisky itself is one area of fervent experimentation, the other significant response has been in the field of packaging development.
From the mainstream to the niche, brands have recognised that their packaging and positioning needs to create an even more premium appeal.
Market leading whiskies such as The Famous Grouse and Teacher's have heeded the warning signs – O-I has helped both into new, more distinctive packaging over the past year. Indeed, the Teacher's design, with its more streamlined shape and embossed thistle, has been shortlisted for a UK Packaging Award for best glass design. The rationale for the redesign speaks volumes about the changing nature of the mainstream market – away from older, British drinkers towards reinforcing Teacher's leadership position in key markets like India and Brazil. The designers focused on attracting consumers who are just starting to experiment with Scotch; people who have tried other whiskies and are looking for a more premium choice.
Glass responds to this need for distinctiveness in a number of ways.
Unlike other materials, glass offers a wide range of shapes, colours and decorative techniques. The Alloa glass plant is in the heart of Scotland's whisky-making belt and O-I has invested to add a range of new colour options – black, extra flint, blue – to provide more luxurious options for distillers. O-I's addition of extra flint options in Scotland responds to customer demands for superior quality, where improved clarity and purity showcases the whisky perfectly.
Further investment in decoration enables brands to produce and decorate in the same high quality environment. Glen Grant, the single malt produced by the Campari Group is a good example. Its recent redesign centred on the brand's unique pot stills and the landscape of its Speyside home. The result delivers a tall, modern and distinctively elegant brand image. To shorten the supply chain and enhance sustainability, the bottle is formed and the ceramic screen print label applied in a one-stop operation in Alloa.
A second innovation in production is "Combination Working", where more than one container design can be run on a machine at a time, with a minimum of one cavity being used for a product.  This reduces the production volume for a custom-designed product to 10,000 units or below, without making it prohibitively expensive, as the rest of the machine is running other products.
Another way of using this is to emboss the moulds on the machine differently.  In other words, the shape of the container is the same but each of the moulds has a different message or feature embossed into it.  For a large machine this could give more than 30 different options that would be randomly spread through the production, as moulds are rotated on and off the machine.  This could give larger volume products the differentiation being sought by their millennial customer base.
Premium bottles do not have to be exclusive. O-I's luxury glass forming experts have developed the Covet range to enable brands to obtain high quality standard glass bottles at affordable price.
Another key market driver is that the pace of change is accelerating. While brands would be up-dated every 5-7 years, this is dropping and brands may be restaged after 3 years.
To assist and accelerate this process O-I has created a development centre at its Alloa plant including a design suite and mould milling machines to allow customers to come to the plant, with all the necessary stakeholders, develop a design with the production team and move to sample bottles as quickly as possible. Increased speed to market and shorter package design cycles facilitate more effective launches of range extensions, so crucial to brands seeking to segment their customer base and provide for those more individualised millennial-friendly tastes.In these, and many more ways, glass is answering the need for Scotch whisky brands to find a new identity – helping craft the right, distinctive image for each product and market segment. The fun has just begun, as millennials grow up to become the dominant buying group for spirits, there is much more innovation to come.