Top award for pallet provider's green scheme collaboration with B&Q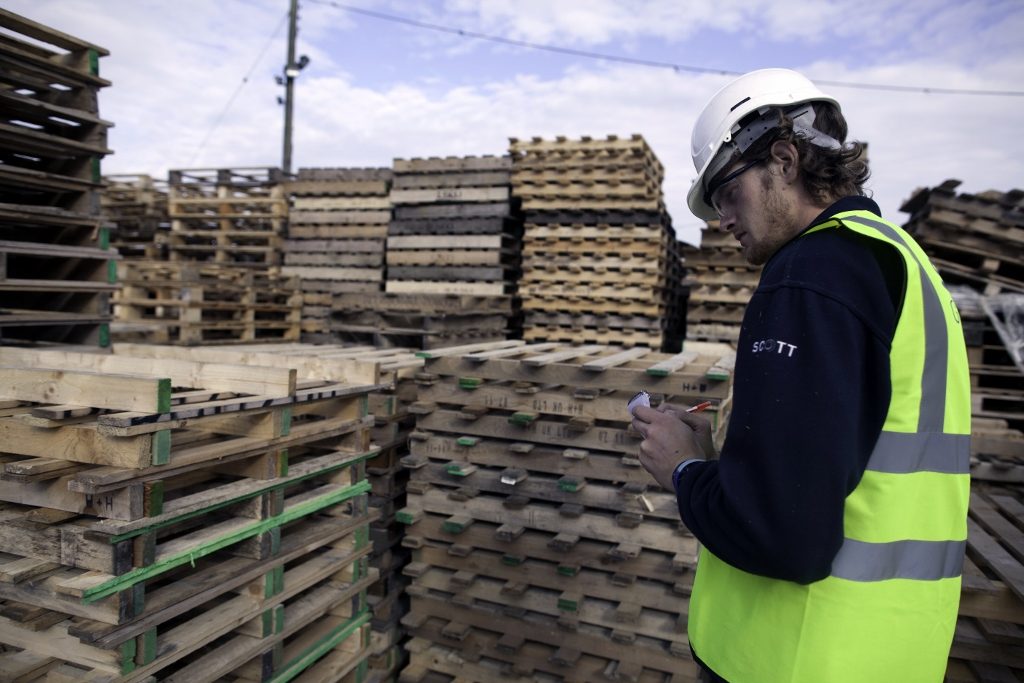 Dunfermline-based pallet manufacturer and supplier, Scott Pallets, part of Scott Group, has collaborated with DIY retailer, B&Q, on a sustainability project that has been recognised by the Ethical Corporation's Responsible Business Awards.
The 'Green Pallet Scheme' scooped the gong for Best Business to Business Partnership at a recent award ceremony in London.
The Green Pallet Scheme, which was devised as part of B&Q's 'One Planet Home' initiative to reduce its carbon footprint by 90%, is a logistics project designed and implemented to address the waste and sustainability issues associated with single use white wood pallets. The Scheme offers responsibly sourced returnable pallets in both standard and bespoke sizes to global suppliers.
The award judges commented, "B&Q has made a sustainable business out of green pallets, creating the right partnership leading to impact. This is a sound business model that is readily scalable and that uses the power of partnerships to succeed. The winner was a clear standout."
John Dye, Product Development Manager at Scott Pallets, said, "What we have achieved through the Green Pallet Scheme in such a short space of time is hugely encouraging.
"The delivery and success of this relies on engagement throughout the supply chain and commercial teams; and we hope that by utilising our knowledge and experience here, along with specialist pallet design capabilities, this is a model of excellence that can be rolled out to the wider global marketplace to help improve the sustainability credentials of many more businesses."
Rachel Bradley, Sustainability Manager at B&Q and The Guardian's Unsung Sustainability Hero for 2016, added, "At B&Q we believe in the strength of partnerships, and we're so proud of what we've achieved with Scott Pallets.
"These Green Pallets represent a commitment to making sustainable decisions in as many parts of our supply chain as we can, and we're looking forward to taking this ground-breaking project even further within our business."