Open all hours policy helps keep Karmelle out in front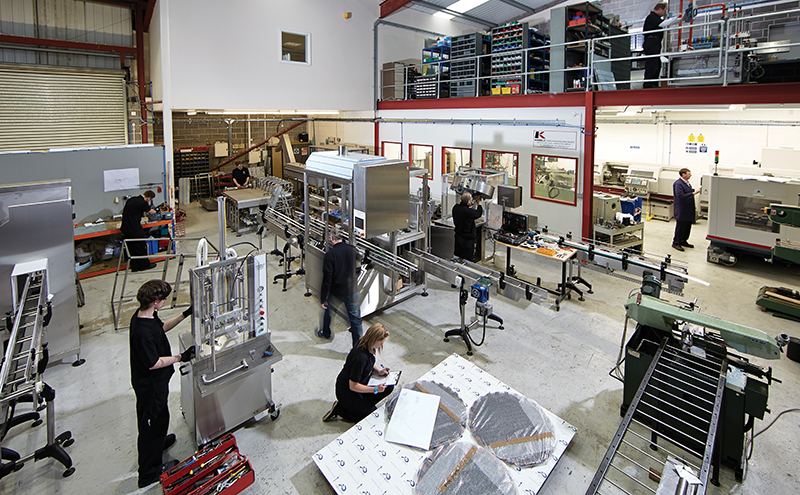 ADVERTORIAL
Karmelle has been specialising in the design, manufacture and installation of equipment for the packaging sector for more than 30 years. MD Peter Krawczuk tells Packaging Scotland about the firm's proud history, recent expansion and hopes for the future
Q) WHAT'S THE HISTORY OF KARMELLE?
A) In 2002 myself and my business partner Brian Dickinson came together to create the new Karmelle from the ashes of the old company. We realised that we were able to combine both my creative insight and Brian's technical skills to offer something that would be completely different to the manufacturing industry. At Karmelle we specialise in producing filling, capping and labelling machines for all kinds of different business sectors. We have grown substantially over the past three years and have doubled our staff intake across both our workshop and office – pretty impressive seeing as in 2013 we had a staff headcount of eight.
Q) WHAT SECTORS DO YOU CURRENTLY OPERATE IN?
A) We span numerous sectors including food and drink, pharmaceutical, cosmetics and toiletries and various types of chemicals and oils. It's always interesting to see how many different types of businesses we can work with and how we can help them.
Q) HOW DO YOU STAND OUT IN A COMPETITIVE MARKETPLACE?
A) We stand out by proudly being able to say that we are purely a UK manufacturing business – this quality has received increased interest and numerous enquiries from overseas customers looking to work with a British company, one that they can trust to help them produce the right machinery for their business needs. Also as far as we're aware Karmelle are the only UK company that produce our own filling, capping and labelling machines which makes us a genuine turnkey manufacturing business.
Q) WHAT ARE YOUR STANDOUT PRODUCTS?
A) All of them! We are proud of all the machinery that we manufacture in our workshop in Yorkshire, and we make sure that nothing leaves the shop floor unless it is absolutely perfect. That's what sets our machinery apart from the rest.  We also include in our services complete project management of any machinery that our customers buy from us. This means that once the order has been made you can relax in the knowledge that our great team of engineers will handle the project from start to finish.
Q) HOW WOULD YOU SUM UP THE COMPANY ETHOS?
A) Bear with me on this as it might sound a bit mad. But do you remember the TV show "Open all Hours" with Ronnie Barker? That's pretty much our company ethos. Open all Hours!  As a company we are available as much as the customer needs us. From the early stages of the machinery development, right the way through to the installation and aftercare once the machine is in place.
Q) WHAT COULD YOU OFFER THE SCOTTISH PACKAGING SECTOR?
A) We aim to give all of our customers the same thorough, friendly and professional service that we pride ourselves on. It would be brilliant to be able to offer this to potential future Scottish customers as well. And what with not one but two consecutive nominations for PPMA's Processing and Packaging Machinery Manufacturer of the year awards, we would be able to offer a service that is recognised and trusted by a renowned trade association.
Q) ANY RECENT PRODUCT INNOVATIONS?
A) Yes, our new rotary capper. The machine is designed for closing various types of containers (made of plastic, glass and metal) with screw, press-on and pilfer proof caps. It's especially suitable for use in the food-processing, cosmetic and chemical industries but as all our machines are bespoke this can be widely adjusted. The rotary capper is great as it allows you to really increase your production due to its high speed in comparison to traditional pick and place style machines.
Q) WHAT ARE YOUR HOPES FOR THE FUTURE?
A) Currently we are focused on working hard, maintaining our high standards that we have set for ourselves and then hopefully in the not too distant future being able to begin exporting our machinery and services overseas on a large scale basis. I believe we're already well on our way to achieving these goals as we have a capable and talented team who work well together – watch this space!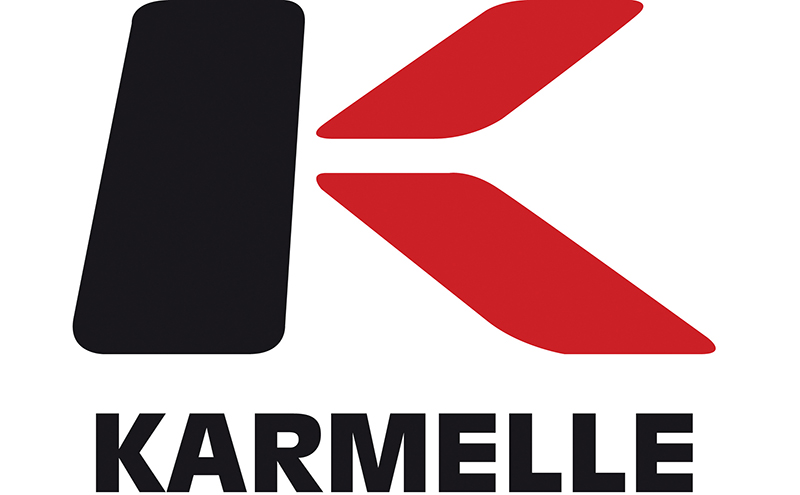 Tagged Karmelle