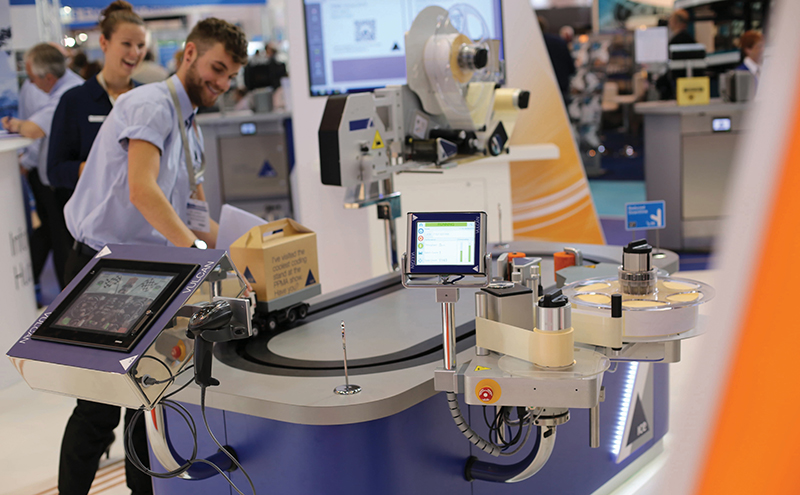 ADVERTORIAL
Since launching in 2001, Interactive Coding Equipment (ICE) has become one of the country's leading suppliers of digital coding and labelling solutions for products and packaging across a wide variety of sectors.
The Nottingham-based business started out with three people and has grown to over 60 employees thanks to a passion for delivering innovative products and first-class service.
The firm specialises in a range of technologies including thermal transfer, thermal inkjet, print and apply labelling and case coding.
Chris Simpson, who founded the business along with Chris Gent and Dave Bradbury, says pride is at the heart of everything the company does.
"We are a very proud business," he explained. "We feel the products that we offer have a genuine benefit to what our customers are doing. Our role is to keep providing those high quality products and back that up with support and service. If a customer isn't happy, our pride is damaged and that's what drives everything along."
ICE has expanded "strongly and steadily" over the past 15 years, with an annual growth rate of between 8 and 15% for most of that time.
The business provides digital printing systems for the packaging sector for the purpose of applying variable data such as dates, prices and weights at the final stage of the packaging process.
Chris believes the company stands out through innovation. "All of our products are developed with at least one innovation, which is pretty much unique to that product," he added. "The purpose of those innovations is to provide the customer with a product that has the lowest possible cost of ownership. All of these products are often bought for reasons of legislation requirements but always because the customer has a need to put this variable information on. They want to do it as cost effectively as possible without any disruption to the production process."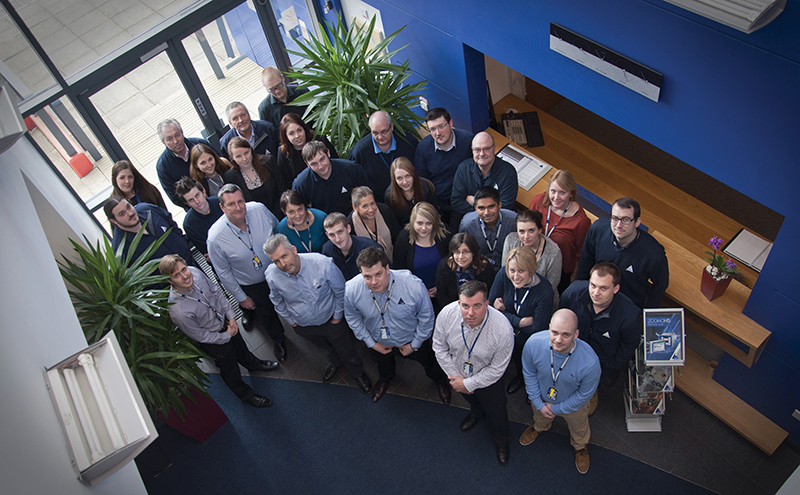 One of ICE's most impressive products is the Zodiac HS, a leading thermal transfer overprinter. The Zodiac, in its original form, dates back to the start of the business and has been enhanced, developed and relaunched over the years.
Another significant product in the ICE portfolio is the Vulcan, a print and apply labeller launched in 2014 which ICE says is the first machine of its kind to print and directly apply labels to secondary packaging in one continuous action. "This product features a number of very clever technologies which we collectively refer to as Intelligent Motion," Chris said. The Intelligent Motion drive system eliminates the friction drive operation found in competitor machines.
Evidence of ICE's growth lies in the fact the firm has had to relocate four times since its inception due to expansion. Their current HQ is a 20,000 square foot facility.
Chris says one of the most memorable moments was when Bernard Matthews purchased 52 Zodiac printers back in 2003, which are still in use today. Around the same time, Airdrie-based potato supplier Albert Bartlett also placed a significant order, highlighting the importance of the Scottish market to the ICE success story.
"Scotland has always been a very vital part of our business," Chris said. "We've always had a good customer base in Scotland and always done very well there. We've found the customers in Scotland to be very positive, very responsive and good to deal with. So Scotland is a big part of our plan and always has been.
"The appointment of Kevin Selkirk (ICE's new Scottish sales manager) is designed to strengthen our presence in Scotland and allow us to be closer to customer needs and understand their long-term requirements better."
Kevin's appointment is very much in line with ICE's policy of recruiting people who share a pride and passion for the industry and want to be part of a business that is successful because it's proud of what it does and of its products.
"We have 62 employees at present," Chris said. "We're always in the position where we're looking for people. We currently have three or four jobs we're looking to recruit for. The way the business works is that by the time we find those people, I expect we'll have grown a little bit more and will probably need more.
"We've grown very strongly from three to sixty-two people. Some are relatively new; some have been around since early days. The reality is we have a very low turnover of staff.
"People tend to leave us only if they retire, relocate for personal reasons or decide they want to pursue a drastic career change. We don't lose employees through reasons of dissatisfaction or frustration and we're very proud of that fact. We're a very inclusive, very supportive business.
"Once a year we have a day out in the middle of summer for all employees who want to participate. This year we went up to Yorkshire for a day. Last year we went white water rafting in Wales. The year before we went canoeing. Basically it's an activity day where everybody participates, hopes for good weather and we stay in a hotel for the evening and just unwind from the pressures of work and get to know each other without the challenges of work.
"For me personally, I think this is absolutely critical. Employees are a big part of the business and will very much continue to be important. Our customers will tell you that we're good to deal with and they find us responsive, friendly and helpful. Part of that is because the people that we employ are here because they want to be here and they enjoy it – not because they couldn't get a better job elsewhere.
"It's very important that we continue to find and employ people who have that enthusiasm because it's part of what makes this business good."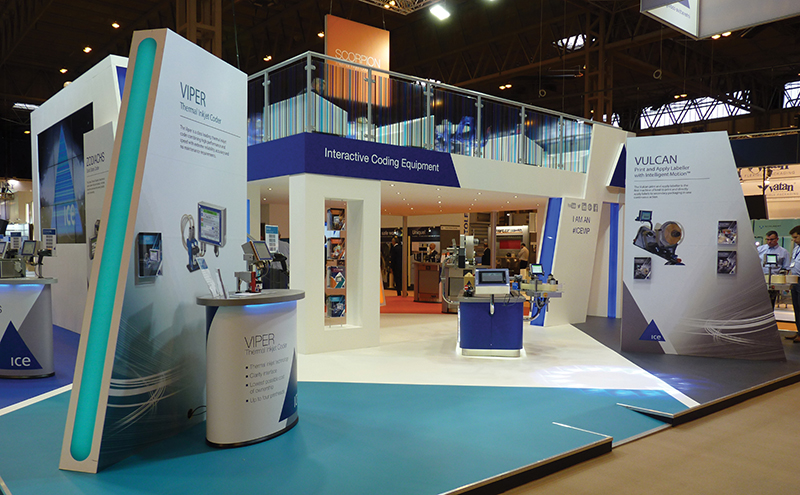 To mark ICE's 15th anniversary, the firm invested in a huge stand at the PPMA Total Show and sent around 2,000 VIP invitations to customers and partners who have supported them over the years, encouraging them to join them at the show. Each visitor received a personalised gift, produced using ICE's own printing equipment, to commemorate the milestone.
As far as the future is concerned, Chris says ICE's general business plan is to continue in the same markets and along the same path. "We plan to continue to grow consistently at a similar sort of rate and we plan to grow by continuing to provide innovative products and service offerings," he said. "We have some new products that are under development and will be launched to the market over the next one to three years. We believe they will keep us in a strong place and allow us to continue to offer good, useful, valuable products to our customers for some years into the future."