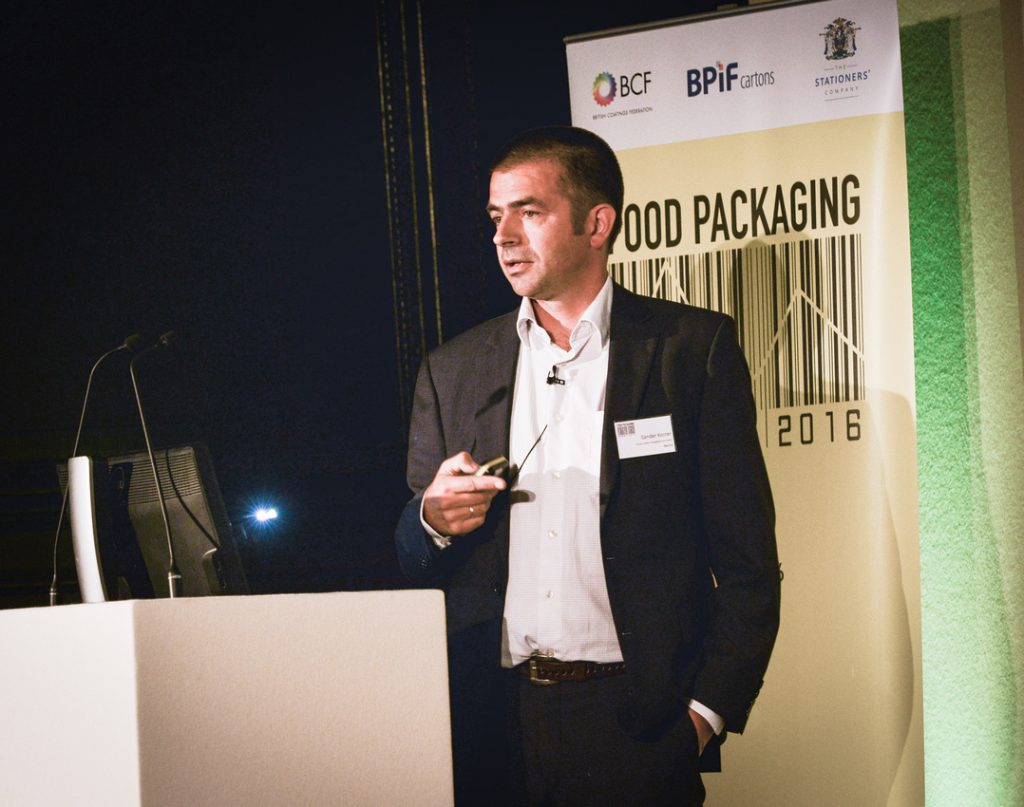 Nestlé and Marks & Spencer headlined the recent Food Packaging Summit at Stationers' Hall in London.
Organised by the British Printing Industries Federation (BPIF), the British Coatings Federation (BCF) and the Stationers' Company, the event gave the "clear message" that through collaboration, the supply chain will ensure food packaging safety and minimise any potential risks to consumers from substance migration.
Simon Oxley, packaging technologist for Marks & Spencer said, "I see the collaboration between the different industries in different parts of the supply chain absolutely key to addressing the challenges that we jointly face."
John Lepley from the Food and Drink Federation explained that the key to safe food packaging is communication. That message was reinforced by Sander Koster, group leader for packaging food safety from Nestlé.
The Summit also looked at printing inks and following a presentation from lead sponsor Sun Chemical, there were presentations from Chris Whitehead (BCF) and Martin Kanert (European Printing Ink Association) on the latest legislation in Europe.
The sustainability of food packaging was also a hot topic, with Simon Oxley noting a growing trend from consumers for more recyclability. Jane Bickerstaffe from Incpen, whose presentation was delivered by Neal Whipp from BPIF Cartons, made the point that packaging plays a crucial role to protect food, help make it last longer and reduce waste. 
Organisers said feedback from the event was "excellent" and it was generally felt a summit of this nature would be welcomed every two years.