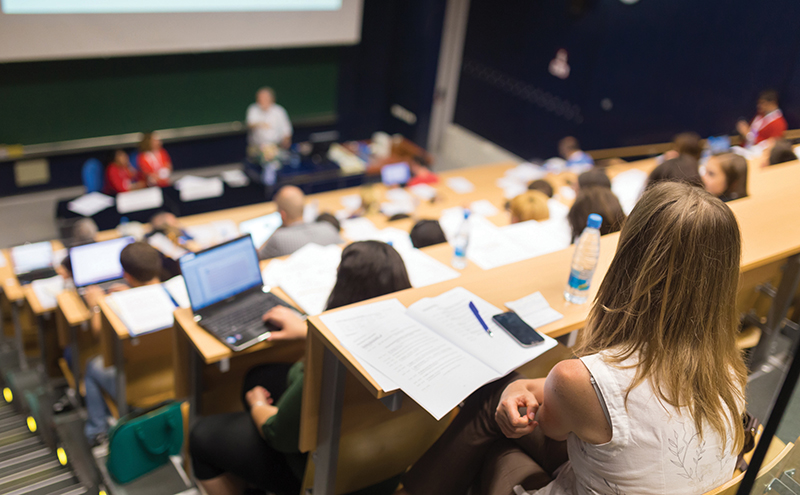 A new university course focusing on packaging is set to launch later this year.
The University of Chester is offering the Advances in Food and Beverage Packaging postgraduate certificate, which has been developed over the past 12 months and is due to begin in November.
Programme leader, Dr Catherine S Birch, explained, "We were approached by some large companies' packaging departments, to actually start to develop postgraduate level training in packaging because currently there is nothing fit for purpose in the UK, in their opinion.
"We managed to get a steering group together of food retailers, food producers, manufacturers of packaging equipment and manufacturers of packaging materials and trade bodies. There's around 150 plus members who are very keen to see this progress, so we've worked with the industry for about 12 months to develop three standalone postgraduate modules that people can sign up to, to get a postgraduate certificate in packaging.
"Currently, we know that some time within the next year to 18 months there are potentially over 450 businesses already wanting to sign up for this, so it's quite big."
The qualification, which is currently aimed solely at people already working in the packaging industry, will be delivered using a blended learning approach.
Dr Birch said, "People will come in for three days solid work here, so that's all the lecture material and supplementary material. Then, they go back to their own jobs for anywhere between 9 and 12 weeks and work on a small project that they then submit as the assessment component that will give them the academic credit and there is full online support materials throughout that period while they are back in industry."
Professor of Applied Biology and director at the Institute of Food Science and Innovation, Graeme Bonwick, acknowledged that many working in the packaging sector might not necessarily have a science background so the course tries to accommodate the "diverse range of prior industry experience" of those who enrol.
The first module, Principles of Packaging Technology, is an introduction into packaging technology and it aims to cover "why we package things, how they are packaged and the sorts of materials that are used, some considerations around the stuff that's being packaged and elements of food law in relation to packaging," according to Prof Bonwick.
The second module, Packaging and Consumer Perception, "looks at aspects of consumer perception in packaging and also things linked into that, such as the labelling of packaging and the regulations. It also covers things such as graphic design, security and integrity of packaging, waste and environmental impacts, sustainability and traceability," Prof Bonwick explained.
The third module, Future Packaging Technologies, is about "looking at the future possibilities and developments and those technologies that are up and coming," Prof Bonwick said.
"This is things like applications of nanotechnologies – whether that's for enhanced packaging material performance, embedded sensors, enhanced traceability – but we also cover other areas of packaging such as innovation in terms of modified atmospheres, in terms of the materials used themselves, and enhancing sustainability."
Dr Birch said, "We plan to run this on more than one intake a year because there is so much demand for it. Potentially, we could be looking at 15 to 20 people per cohort and then we'd run multiple cohorts, so perhaps three times a year there would be an entry point. If we run it on a 12-week basis where you do module 1 in week 1, you go back into industry for anywhere between 9 and 12 weeks, then you come back for module 2, within 6 months you can actually do this course."
Speaking on the need for a specific course on packaging, Dr Birch said, "It would appear that the majority of people who actually work in the packaging industry do not have a relevant qualification regarding packaging because there isn't particularly one in the UK…so there is very little background knowledge and what the industry seems to be lacking, and what is being asked for, is a much more scientific approach to how materials behave. It's really been asked for by industry and developed with full industry input to make sure it's fit for purpose."