Three-step case packing solution put to the test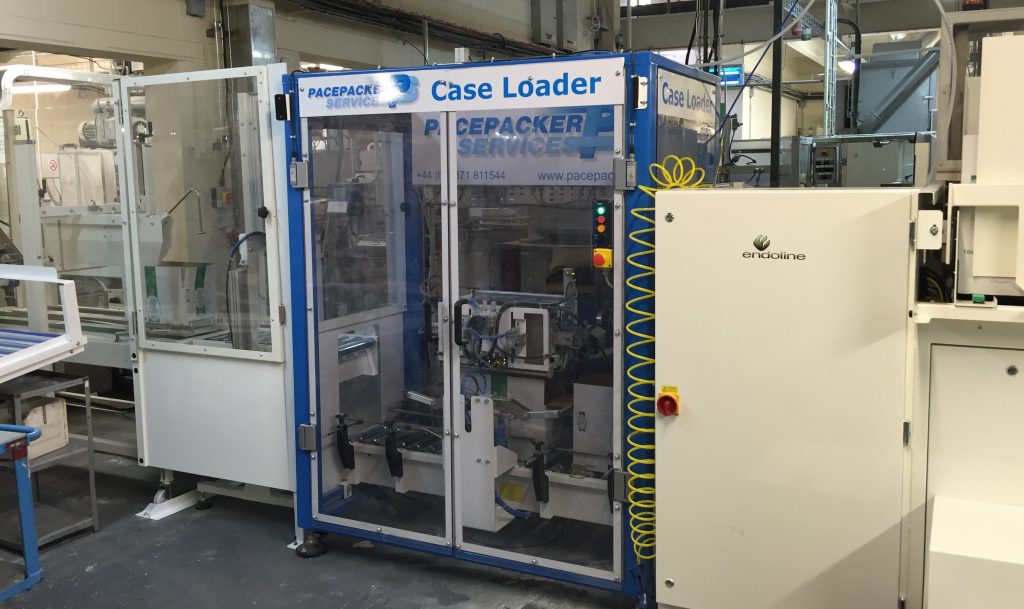 Automatic packing systems designer and manufacturer, Pacepacker Services, has cooperated with end of line packaging machinery firm, Endoline, on the new E-Pac solution – a three-step case erecting, packing and sealing system.
Paul Wilkinson, business development manager at Pacepacker Services explained, "E-Pac brings together the combined experience of both companies to create a single source for fully automatic case packing systems. Usually, systems incorporating all three elements use components from different manufacturers bolted together by a third party."
He continued, "The benefit of our approach is that customers get guaranteed overall system performance, there is no issue about which company will provide on-going technical support, and the line is built jointly by partners who are both specialists in their own equipment."
A specialist miller and supplier of flours to UK supermarkets has become the first company to implement the solution.
The company's director explained, "We wanted a system to replace our labour intensive case packing operation, which involved laborious and strenuous manual handling."
Prior to implementing the E-Pac system, the miller's old line involved packing shrink-wrapped bundles of 10 x 1.5kg bags of flour into cases by hand, requiring two operators.
Ian Merchant, the Pacepacker sale manager who led the project, explained, "Loading flexible packs into a rigid case is always a challenge, whether bags of sugar, coffee, confectionary or flour.
"Gravity dictates that the contents will settle to the bottom, causing the bag to bulge out in its relaxed state. While an operator can press the sides of the bags to fit them in the case, a machine can't."
These issues were solved with a two-step process that performs the necessary compression and rotation of the shrink-wrapped coalitions of 1.5kg flour bags, once they enter the packaging chamber.
Pneumatically operated compression plates inside the chamber compress the flour bags before rotating the compressed collation 90 degrees, releasing the pressure on the plates. The collation then drops through flaps into the waiting case, formed by the Endoline 221 case erector.
Once the case exits the cell it is transferred into a lift conveyor onto the Endoline 702 case sealing system.
"Usually, we would use an incline conveyor to bridge a change in elevation, yet in this instance we were limited by production space. Instead, we designed a lift conveyor to transport the cases to the case sealer," Ian added.
Pacepacker said the new E-Pac system, which was adapted to meet the miller's specific requirements, has eliminated manual handling "entirely".
The miller has also reported that the line has "eliminated a potential source of injury and tedious operator task" since it started using it earlier in the year.
Tagged Endoline, Pacepacker Services