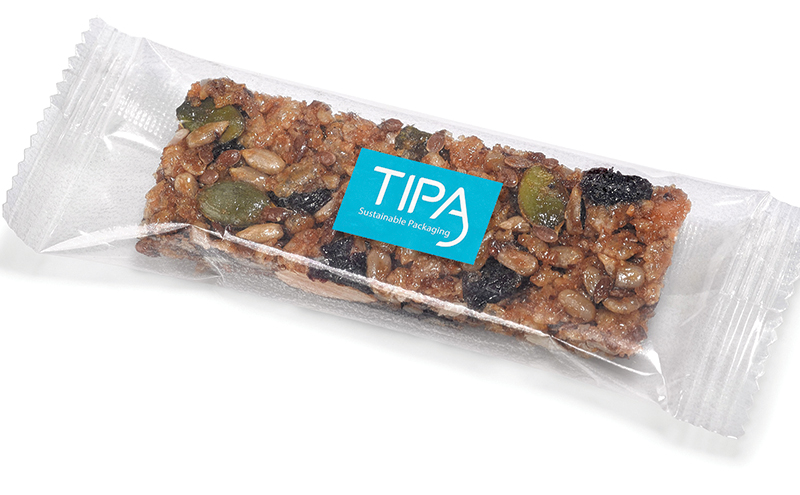 A new type of packaging will soon be available in the UK that could change the way we dispose of our plastics.
Israeli-based sustainable packaging company Tipa is aiming to "create a new era of flexible packaging" with its 100% biodegradable and compostable flexible packaging solutions.
Tipa, which is Hebrew for 'droplet', was co-founded in 2010 by CEO, Daphna Nissenbaum, and senior vice president of products, Tal Neuman.
The company has likened its flexible packaging to an orange peel in that it is disposed of as organic waste and is completely biodegradable.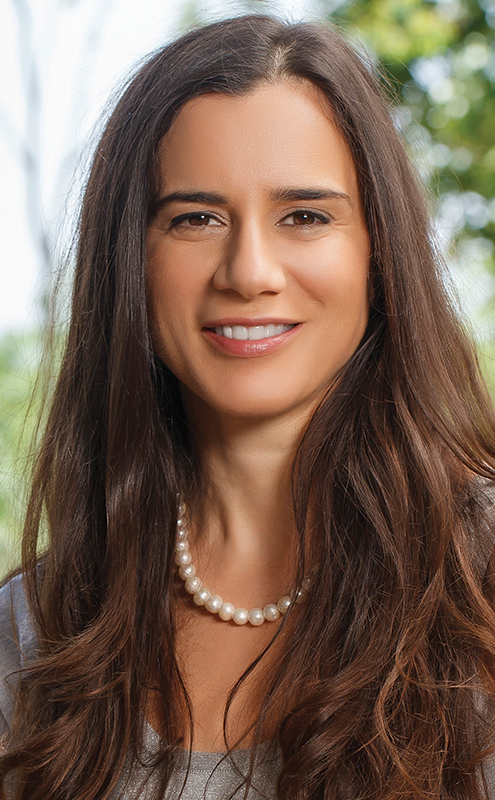 Daphna Nissenbaum told Packaging Scotland, "The idea came from an argument with one of my kids (about how) they cannot just throw plastic bottles into the waste bin, we have to reuse it or recycle it. When I saw that I have those arguments all the time regarding different kinds of packaging, I thought there must be a different way."
Daphna explained the concept behind what she described as Tipa's "guilt-free packaging".
"The first thing that came to my mind was if I eat an apple and I throw the residuals in the bin, I feel fine with that. If I eat an orange and I put the orange peel in a bin, that's also fine – so why won't we create a package to do that like an orange peel?
Daphna continued, "The aim is to create a new era of flexible packaging that we the consumers can treat as organic waste, part of our kitchen waste. Whatever we do with our kitchen waste, we do the same with our packaging and it actually behaves the same – it disintegrates the same way and becomes a fertiliser.
"What we have developed is a solution equal to the properties of conventional plastic so in terms of mechanical properties and chemical properties we meet the current requirements of food packaging with our products so this way the packages are replaceable with our packages and that's the big difference.
"Also, compostable polymers tend to break easily, are not transparent enough and don't have the right properties for food packaging. What we have developed is packaging solutions with high transparency, high sealing ability and high flexibility."
The company already has products available in Israel and the USA, as well as in some parts of Europe. "We have products in Europe on the shelf; for example, the Netherlands. We have purchase orders coming from Italy and other territories and we are now active in the UK as well.
"We've run some pilots already with medium-sized companies and you'll see the products on the shelves in the near future," Daphna said.
"We've had a very good reaction and feedback from the quality of the materials and the ability to work with the materials. Actually, people cannot believe that this kind of material is also compostable when they touch it because it feels like regular plastic and it looks like regular plastic. It has the nice look and feel and ability to treat it as conventional plastic but it is also compostable and biodegradable."
With regard to manufacturing, Daphna said, "From the very first day of Tipa, when we started developing the new compounds and solutions, we insisted on manufacturing on conventional plastic machinery so our solutions are fully suitable to manufacture on conventional plastic machinery."
Daphna also acknowledged that sustainable packaging faces several challenges in the market, "First of all, it is adopting the technology because the food industry is conservative and the reason why it is conservative is because we deal with food, so with each food segment we have to prove the technology works and that is a process and a challenge for us.
"Other challenges are the price difference between conventional plastic and compostable solutions, the main reason is because of the scale of sales because it is only the beginning and sometimes we also face infrastructure challenges but the way we deal with it, first of all, is we have all the certificates for compostability in that field but also home compostability, which enables composting the packaging at home."
Speaking about the problem of non-recyclable packaging and why it is so important that the packaging industry make a change, Daphna said, "Just to explain the size of the problem that we are dealing with; flexible packaging cannot be recycled. All soft packaging that we use today – for snacks, granola bars, fresh produce, bread, cheese, meat – those flexible packages cannot be recycled; they end life in landfills."
"Our vision is to replace or bring a high volume solution for the flexible packaging industry. We aim to grow in this market and we aim to penetrate more and more food segments with our solutions and Tipa's flexible packaging will be treated as kitchen waste. We actually see ourselves not as a niche player but as a mass player in the flexible packaging market."