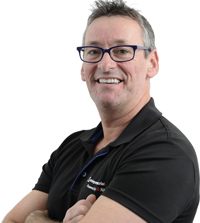 The head of a leading UK business growth accelerator has said that Brexit could potentially be a great opportunity for the country's start-ups.
Jim Duffy, co-founder and Head of #GoDo at Entrepreneurial Spark, said that life goes on for new enterprises and in his experience investments are still going ahead.
He told Packaging Scotland, "I think it's a great opportunity for start-ups; microbusinesses make up 80 to 90% of all jobs in all new net job creation.
"Our nation is built on microbusinesses and we've got to look after them and find out what they need as opposed to just what's good for big business, so we've got a great opportunity now to lobby ministers both in Scotland and the UK to say 'What about us?'
"We're told that the UK now has full control of its future, therefore what better place for start-ups to thrive? Time will tell. However, our businesses constantly tell us of the pain caused by EU-driven red tape, so this removal, albeit in a lapsed time, will be welcomed by entrepreneurs across the country."
Jim said that entrepreneurs "embrace change," and Britain's exit from the EU opens up opportunities to trade with other non-EU countries.
"Number one, the USA. We've got a brilliant opportunity there in the USA; it's a fantastic market when you can break into it. Let's think outside Europe. India is booming right now and it's going to boom for the next ten years."
Jim said a lot of start-ups he works with deal with packaging firms, with many using subscription box models. "What they've got to work out is their raw materials because everything will be raw materials and transport, so it is hedging those costs," he said.
Jim co-founded Entrepreneurial Spark over four years ago with Chief Entrepreneuring Officer, Lucy-Rose Walker. "We've worked with hundreds of businesses, we've brought in millions of investment, there's nothing we don't know about zero to £5 million in investment turnover and we're now in the process of scaling that up across the UK," he added.
At this uncertain time, many packaging firms have come forward with their thoughts on Britain's decision to leave the EU and what it could mean for the industry.
The European Flexographic Industry Association (EFIA) has urged its members, suppliers and partners to "remain calm in the face of the volatility and deal with the facts of the situation as they emerge". The EIFA said its trade association strategy will remain unchanged and it will "continue to strongly support all of our European key stakeholders".
Mike Golding, TCL Packaging managing director, said there is "no need to be alarmed" by Brexit and "any changes to packaging costs are likely to be short lived and regulations won't change any time soon. We can't foresee any problems with packaging supply either".
Stephen Cooper, head of industrial manufacturing at KPMG UK, said there would be "significant implications for the supply chain, such as the application of tariffs," and there would also be "very real implications to the access of engineer talent," but the vote could also provide opportunities for manufacturers such as a drop in the value of sterling, which could make the UK "a magnet for trade".