"Clear focus" helps annual London event stand out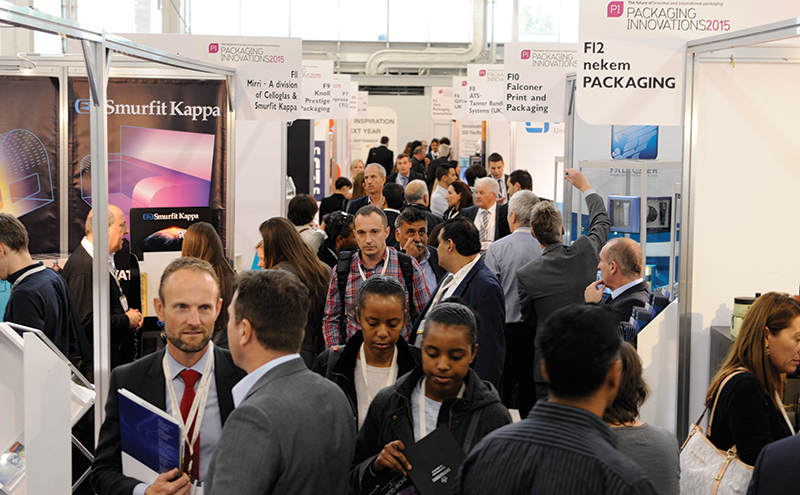 The seventh Packaging Innovations and Luxury Packaging London event will be held at the Olympia on September 14 and 15. Gary Moug recently spoke to Gerry Sherwood, event director for the Easyfairs packaging portfolio, about how the show has grown.
OVER 4000 visitors are expected to descend on London's Olympia this September for Packaging Innovations and Luxury Packaging London. Billed as the Capital's only packaging show, this year is the seventh edition of the two-day exhibition and will once again feature many of the industry's leading names.
Special features, seminars and networking events will be in plentiful supply. And this year sees the added attraction of the UK debut of The Dieline Conference.
Gerry Sherwood, event director for the Easyfairs Packaging Portfolio, told Packaging Scotland of the quest to continually improve upon an event which has become a firm fixture in the calendar.
"This is still a relatively young event," he said. "The event has grown into two major parts – the Packaging Innovations section, which is similar to the Birmingham NEC show and features lots of suppliers, converters, print people. Then there's the luxury packaging section, which has grown as well. This attracts a lot of brands and retailers.
"The luxury side of things has grown to the stage where it's half the show now. If you look at the floorplan, it's split straight down the middle."
Gerry believes one of the keys to a successful trade show is striking the right balance between business opportunities, learning and networking. This year, the event is introducing "Huddles", which Gerry described as "short, informal networking sessions" based on industry sectors, such as food or cosmetics, or issues like inclusivity and sustainability. "We want to create a community for packaging professionals," Gerry added. "It's about networking, it's about information through our content programme and it's about doing business with our exhibitors. It's not enough these days to justify a day out the office to just have a wander round an exhibition hall.
"You've got to have your focus, your USP. We are unquestionably the most packaging-focused event in the UK across both shows. There are lots of other people in the food, cosmetics and pharmaceutical sector who might have a bit on packaging. But we ARE packaging. That's what makes us stand out. That's why people come to our shows to showcase the latest in packaging innovations and technologies. That's our clear focus."
Easyfairs has secured an exclusive partnership outside of America with The Dieline to deliver "high-level content" to its exhibitions.
The first conference will be held at the Packaging Innovations exhibition in London. Paul MacDonald, Global Brand Director – Packaging for Easyfairs, said, "We are both delighted and proud to be partnering with such a notable thought-leader in the world of package design.  This relationship will serve to elevate our design and branding content and develop a deeper engagement with the design community from around the world within their local markets. It allows us to deliver a higher level of content to this community to help inspire them and provide them with greater value. I am very excited to see this brought first to London, and then across our other Packaging Innovations exhibitions in cities such as Stockholm, Madrid, Amsterdam, Birmingham, Zurich and Hamburg."