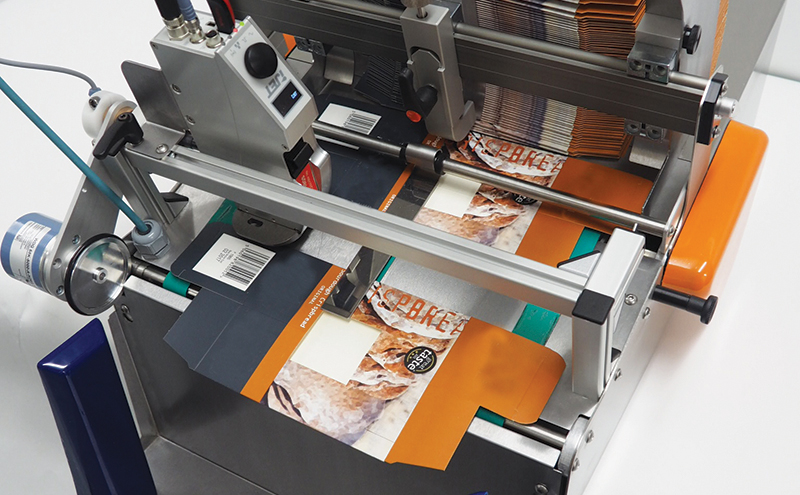 A compact coder has reportedly made a huge difference to the packaging operation of a north London baker.
The Celtic Bakers produce freshly made breads, cakes and pastries to establishments throughout the Capital every dayThe firm has become one of the first users of Rotech's new RF-Lite sleeve and carton coder.
According to Rotech, the offline coding system has resulted in "labour and label cost savings" and improved aesthetics when compared with the hand labelling method the bakers used previously to mark cartons of sourdough crisp-breads.
The Celtic Bakers has been using the new system to apply production codes and best before dates to products.
The firm said, "We were using a hand gun to apply pre-printed labels to the end-flaps of the cartons but this was slow going, and repetitive work for staff.
"We were on the look-out for a better way of coding these products, so the launch of the RF-Lite was perfectly timed for us."
Rotech said the coder, which was launched earlier this year, is pitched as an "affordable coding model" for artisan and other small food firms who want to automate their offline date marking process.
Richard Pether, director of Rotech, explained, "In developing the RF-Lite, we were effectively fulfilling our company mission to get the right quality code, in the right place at a cost that is right for the customer. We wanted to bring the benefits of automated marking within the reach of smaller food manufacturers for the first time."
Rotech added that the RF-Lite takes flat cardboard sleeves or cartons from a hopper, feeds them through a printer so they can be coded, and stacks them again ready for use.
Since being delivered to The Celtic Bakers, the firm says it has been able to print batches of cartons offline at much higher speeds than using the manual method.
"Using our label gun method, we were doing a box of 300 cartons in five to ten minutes, whereas the Rotech machine will run off 300 sleeves in a minute," the firm added. "This means we can bake a batch of crispbreads, run off the corresponding number of cartons and get them packed straightaway. It makes the coding element of the process quicker and far less painful.
"We've not had the RF-Lite on-site for long, but it has certainly made its presence felt. This compact little coder has made a huge difference to our packaging operation by dramatically reducing the time taken to code cartons."