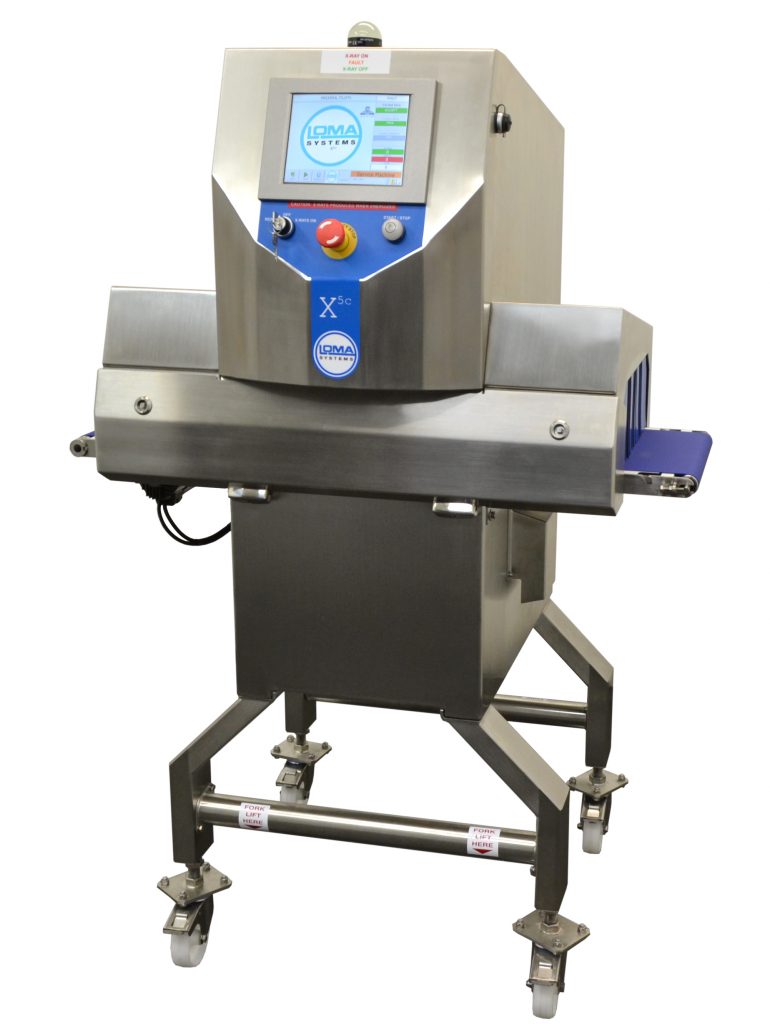 LOMA Systems will be displaying its X5c (Compact) X-ray inspection unit at this year's PPMA Total Show.
The exhibit will also have an 'Ask the Expert' theme with the company's metal detection, checkweighing and X-ray technical specialists available to answer questions pertinent to food processors, manufacturers and packers. 
Loma said the streamlined X5c was developed in response to growing demand for a "more cost effective yet highly functional" X-ray solution. The X5c machine is primarily aimed at companies running multi-product, retail ready lines who are keen to make the switch to X-ray inspection technology for the first time.
The X5c system adheres to Loma's 'Designed to Survive' ethos whilst "significantly reducing" the cost of ownership of X-ray inspection technology. 
Loma said, "To comply with CFR21 part 11, Loma's X5c is multilevel password protected for improved data management allowing the system to log events against individual operators. Produced from brushed stainless steel, it also offers an ultra-hygienic design for easy cleaning and low maintenance and serviceability. A quick release belt can be removed without the need for tools and the tension eased for cleaning. The sloping surfaces stop food particles and washdown droplets accumulating in crevices and reduce drying time.
"Ideal for the detection of glass, calcified bone, rubber, stone as well as ferrous, non-ferrous and stainless steel metal in various packaging, Loma's X5c operates at line speeds up to 50 metres per minute and measures just one metre in length. Capable of handling products up to 100mm (height) and 300mm (width) but weighing no more than 3kg, it is particularly ideal for the inspection of ready meal lines.
 With significant energy saving benefits and providing the best balance of processing power for inspection, the X5c incorporates a detector array with 0.8mm diode pitch offering a low power and self-contained high efficiency X-ray generator. A simple, effective cooling mechanism ensures long tank life."