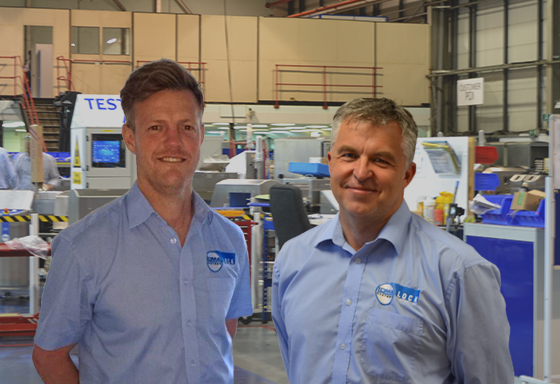 Loma Systems has announced a restructuring of its nationwide field service team.
The manufacturer of metal detectors, checkweighers and x-ray inspection equipment for the food industry has "redefined" service roles by creating three levels on its engineer career path: engineer, senior engineer and the newly created position of field service team leader.
Long-standing employees, Jason Connealy and Marino Griffiths, have been promoted to the principal roles of field service team leaders. Derek Ryder, Loma's national service manager explained, "Our aim with these changes is ultimately to provide excellence in customer service and by investing heavily in our engineers we have a perfect opportunity. Not only will this improve our delivered performance but it will also encourage engineers to engage fully with achieving our team objectives.
 "I am confident that Jason and Marino are the right field service team leaders to deliver on our objectives. They are both exceptionally knowledgeable and together with the help of their teams will bring a fresh perspective to service."