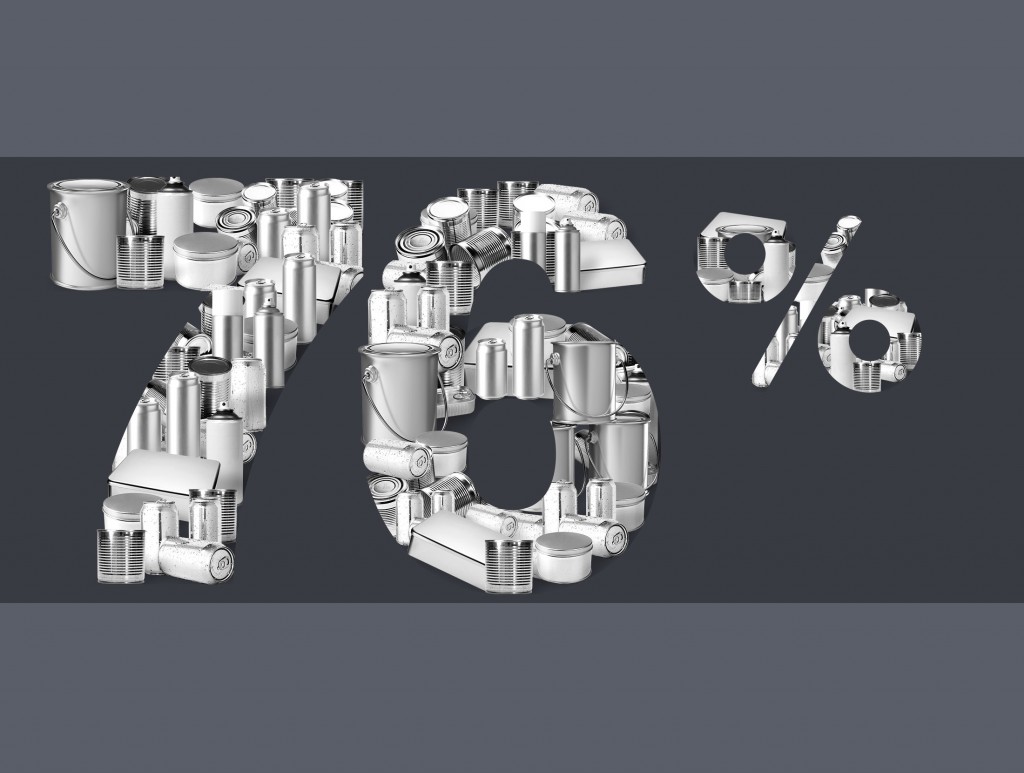 RECYCLING of steel packaging in Europe has reached a record high of 76%, according to new figures.
APEAL, the Association of European Producers of Steel for Packaging, said the rate represents data from 2014 and confirms steel as Europe's most recycled packaging material for the tenth year in a row.
APEAL said the methods and data sources used for the calculation were independently reviewed, audited and certified by energy and waste specialist consultancy, Eunomia.
Alexander Mohr, secretary general of APEAL said, "Steel has a number of inherent qualities that have contributed significantly to making it Europe's most recycled packaging material, bringing us ever closer to a circular economy.
"Steel is easily and economically recovered from any waste stream thanks to its magnetic properties. As a permanent material, steel recycles forever with no loss of quality.
"However, our recycling success story goes far beyond that. The industry's foresight in driving improvements and continuing work to inform brand and consumer packaging choice and environmental policy has led us to this point.
"By sharing best practices across Europe we are confident that we will meet our self-imposed target of 80% recycling by 2020."