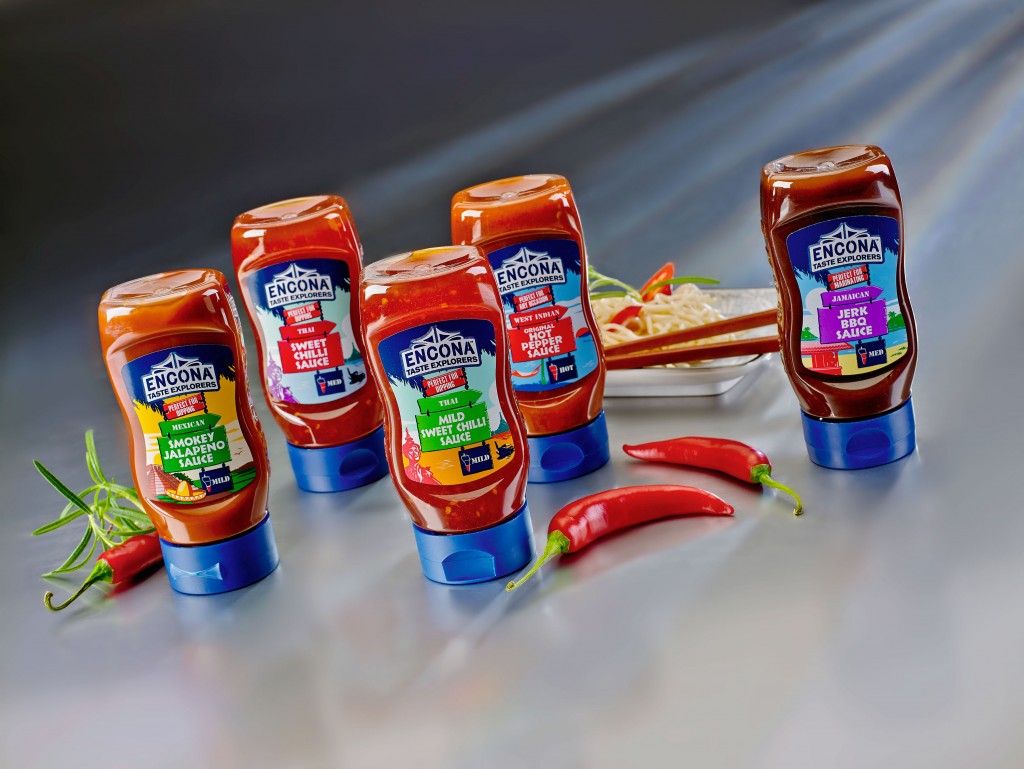 A bespoke squeezy PET bottle from RPC Superfos is reportedly helping a major hot pepper sauce brand achieve greater on-shelf visibility.
RPC said the new bottle for the Encona 'Taste Explorers' range from Grace Foods UK is part of a "refreshment of the packaging to help the brand stay competitive".
The bottle is slightly taller and narrower yet holds the same volume as before. RPC said a "greater label surface" is responsible for the product being more visible on shelf.
"Squeezy bottles are ideal if you look for a clean way to dispense sauces," said Sam Bidgood, brand manager at Grace Foods.
"Plastic bottles are easy to use so they are perfect for sauces that consumers enjoy more frequently than others."