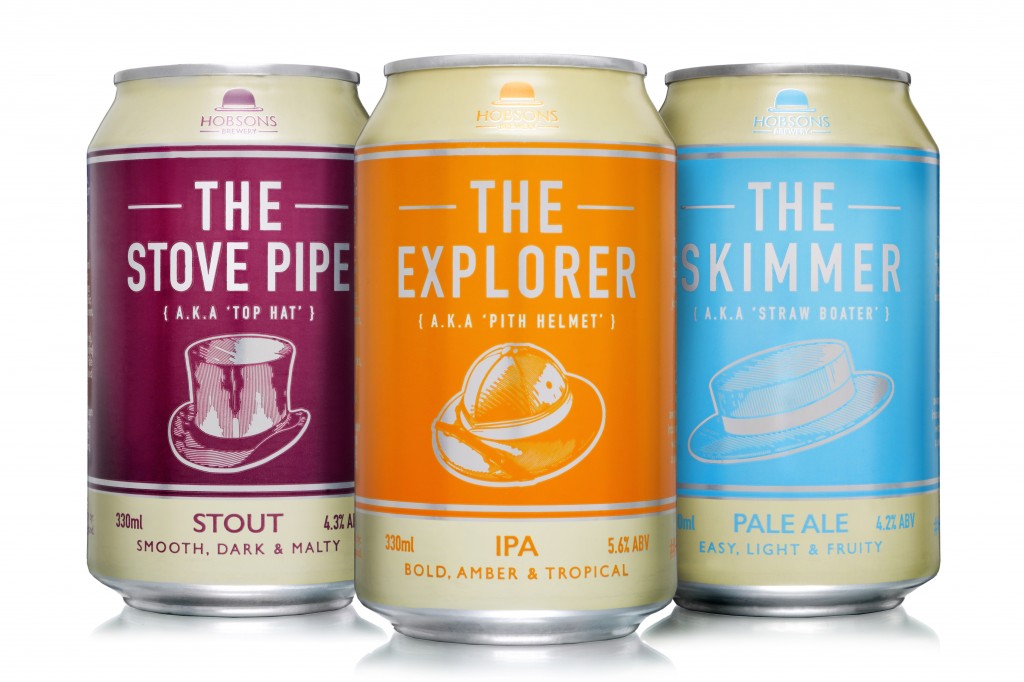 HOBSONS has launched the firm's first ever range of canned beers.
The craft beer specialist teamed up with can maker, Rexam, to produce 'The Hat Collection'. Hobsons is moving to cans with a range that includes The Skimmer (Straw Boater), described as an "easy, light and fruity pale ale", The Explorer (Pith Helmet), a "bold, amber and tropical IPA" and The Stove Pipe (Top Hat), a "smooth, dark and malty Stout".
Each beer is named and designed around a different hat's personality. Rexam said the "bold, bright" designs "reflect the different flavour profiles of the beers and are finished with a matt over varnish, giving a premium look and feel".
Reuben Crouch, commercial director for Hobsons Brewery, said, "We wanted a new design that appealed to a wider contemporary audience and reflected these new beer styles. Rexam took our designs and was able to apply them to aluminium. As well as looking fantastic, the cans are infinitely recyclable, helping us in our quest to become the UK's most sustainable brewer."
Corina Maeting, key account Manager for Rexam, added, "We are dedicated to supporting smaller brewers to make the move to can. It's a growing global industry and it's fantastic to see that initiatives, such as our Craft Beer Masterclass, have value and provide a platform to engage with brands that may not have ever considered the can for their products."