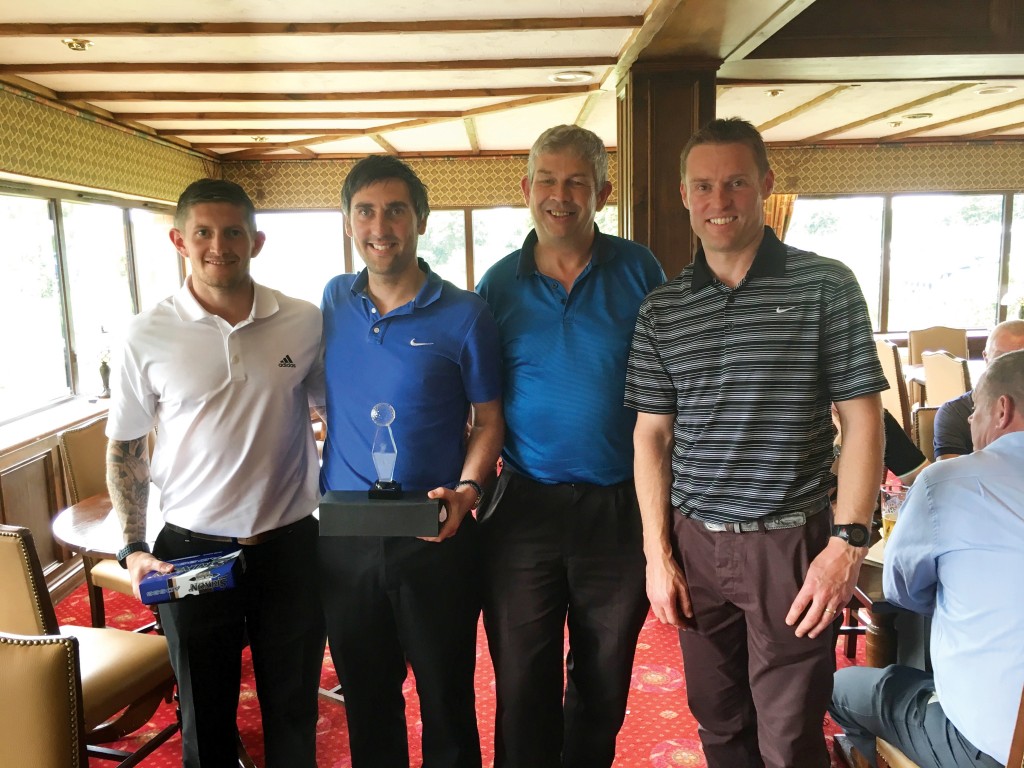 A number of firms across the flexo industry took part in the successful 2016 EFIA Golf Day.
Over 30 golfers braved the early morning rain to turn out at Styrrup Hall, Doncaster. A score of 86 was enough to give Chemence Graphics the top prize, sponsored by J Stell & Sons Ltd. Daetwyler UK finished second while Bobst Group had to settle for third place.
Paul Campbell of Flint Flexographic Product won the "nearest the pin" competition, sponsored by Bobst Group. The longest drive award, sponsored by J Stell & Sons Ltd, went to Karl Davison of Smurfit Kappa, Inspirepac.
EFIA board member and event organiser, Keith Hullah of Smurfit Kappa Inspirepac, said, "We were a bit worried this year having the event so close to the end of Drupa and then of course finding out that we'd scheduled the event the same day as the England vs. Wales match.
"However, our members supported us and came out in force for a great day out at Styrrup Hall once again. Most teams were back in to watch the match as well, so it worked out well for everyone."