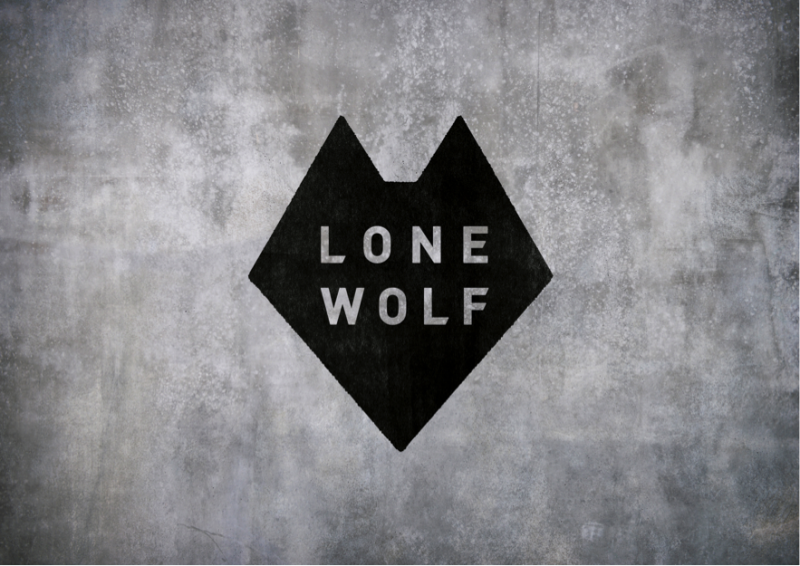 BREWDOG has unveiled the "simple and eye-catching" brand identity for its new Lone Wolf spirits arm.
Designed by B&B Studio, the Lone Wolf logo features a wolf's head "distilled down to its purest geometric elements".
B&B is also working with Lone Wolf to design packaging for its range of gin, vodka and whisky.
Shaun Bowen, B&B Studio creative partner, said, "BrewDog wants to shake up the spirits sector, just as it did with the beer category. BrewDog's attitude to everything is: challenge the rules and create its own.
"BrewDog is very much about transparency and wants to bring that into the world of spirits. Our identity needed to convey that. To celebrate the 'spirit' and not get carried away with branding."
The wolf image was also said to be reflect the brand's "desire to disrupt the sector".
"We didn't want it to look too overly craft, instead it's stripped back, raw and edgy," Bowen add. "The brand and the wolf are both a bit wild. We wanted to communicate that in the design."
James Watt, BrewDog co-founder, added, "The Lone Wolf identity created by B&B fits our maverick brand personality perfectly. It manages to capture the craft essence of the brand, but presents it in a clean, stealthy, understated way, which will make Lone Wolf instantly recognisable."