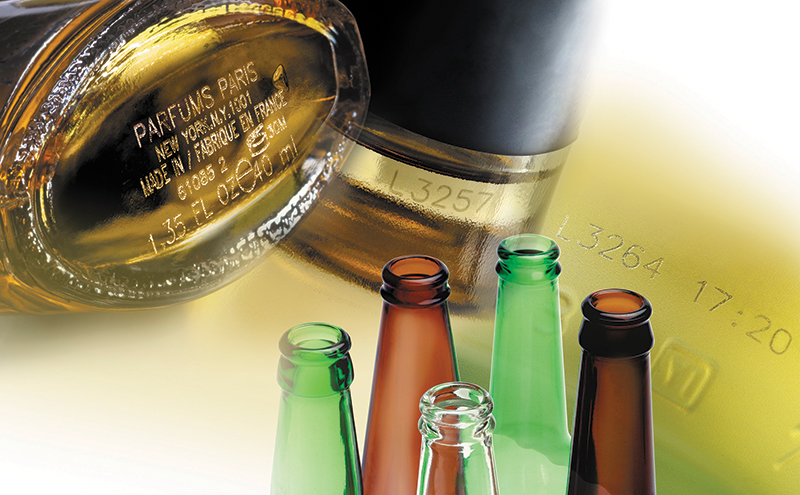 Laser technology is losing its 'expensive' reputation and its versatility is making it an ideal solution for many coding applications, says Matt Eastham, laser business manager of Linx Printing Technologies
MANUFACTURERS across all industries face familiar pressures in their day-to-day operations. Competition, retailer requirements and consumer demands are key factors affecting margins, leading to a need to maximise efficiencies throughout the production and packing process.
In this scenario, coding can often be regarded as simply a legal requirement that adds little to the brand. For most companies, therefore, the requirement for any coder is reliability, consistency and ease of use to avoid the errors, waste or downtime that can arise from poor quality codes or machine stoppages.
However, the capabilities of coding equipment have increased immeasurably over the years. As well as simple text and numbers, many coders can now also produce complex graphics as well as the new generation of 2D barcodes.
This provides opportunities for manufacturers to add value to their products. A QR (Quick Response) code, for example, can be used to provide interactive content, such as linking to audio or video content, hosting a competition or providing additional product information for the consumer.
At the same time, many products today face the growing threat of counterfeiting. And while this is typically associated with premium products such as alcoholic drinks and pharmaceuticals, in reality nearly every product can be prone to this.
Coding has always played an important role in helping to prevent and detect counterfeiting but the ability to hide identification and serial numbers in an encoded format such as a Data Matrix barcode has helped to add another layer of security.
One of the challenges for coding onto premium products is the need to ensure that any code or information does not detract from the overall appearance of the pack. For this reason, lasers have become a popular choice for many applications. Laser coding leaves a permanent mark on the material, either by ablation of the surface, etching on glass, or a thermo-chemical change on plastics which leaves a colour change or physical change rather like an etched mark. In each case the fine focusing of the laser beam is very accurate so that the protective properties of the container are not compromised. A permanent mark cannot be removed, making laser coding an ideal choice for anti-counterfeiting.
Laser coders are suitable for a wide range of substrates at any line speed. They are particularly attractive due to low downtime, high-speed capability and the fact there is no use of consumables.
Laser systems are highly versatile as they provide clear, consistent and perfectly formed characters in a variety of fonts and message formats, and allow the use of detailed graphics and logos over relatively large print areas. This enables them to provide high quality codes that can blend in with and complement the premium look of the rest of the packaging. And in terms of anti-counterfeiting, their ability to be either highly visible or discreet as required and the permanent nature of the code are key benefits.
Equally important, laser coder manufacturers have expanded their ranges to meet different coding and line requirements and to make the technology even more versatile.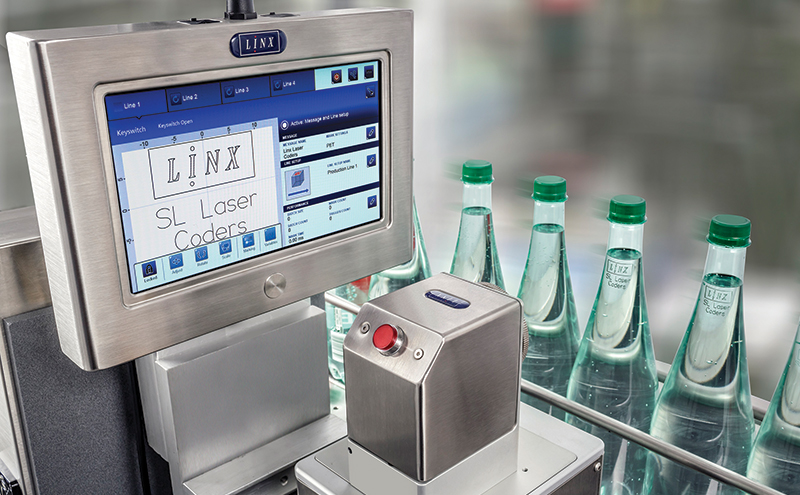 For example, compact entry-level steered beam lasers have been introduced, which can still deliver excellent coding versatility and fast speeds and whose compact design and lighter weight make them simple to fit into existing lines or tight spaces, coding in any orientation.
Fibre lasers meanwhile offer even greater versatility, with the ability also to code onto bare metals and to handle both static applications and moving production lines. And high performance scribing laser models are able to maintain the highest quality of code at some of the fastest speeds currently available on the market – for example, in excess of 70,000 bottles per hour on a high speed bottling line.
Nevertheless, when choosing a coder, prospective purchasers would do well to look beyond the purchase price. Cost of ownership takes into account not just the initial price of a machine but also the consumable and servicing costs over the years, as well as hidden costs such as unplanned downtime which can be caused both by an unreliable printer or delays in effecting changeovers between products. In this scenario, factors such as overall reliability, fast and easy set-up and the flexibility to deal with different coding requirements – including an element of 'future-proofing' that allows a coder to cope with changing market trends – are all vital considerations.
Laser technology stands up well to this type of scrutiny and the wide choice of models now available mean companies can easily find a machine that matches their exact requirements.