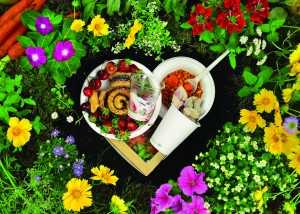 EDINBURGH-based Vegware claims to have devised a solution to the ongoing issue surrounding the recycling of coffee cups.
The eco packaging specialist has produced a 59-second film in response to news that seven million disposable cups are sent to landfill every day. Writer and broadcaster Hugh Fearnley Whittingstall has recently been raising awareness of the problem.
Vegware's animation identifies that the combination of card and plastic creates a recycling problem, with the firm saying the "only solution" to zero waste in foodservice is recycling compostable packaging together with food waste.
Eilidh Brunton, Vegware's group recycling consultant explained, "It's not just cups – recycling is a major challenge for all conventional foodservice disposables. Compostable packaging is an existing and real solution, already in use in offices, universities and hospitals across the UK.
"One large Canary Wharf office composts 2.3 tonnes of used compostable packaging each month; Cambridge University diverts 1.5 tonnes a month to a local composter. In response to huge demand following the media attention, we will now be setting up new trade waste routes all around the UK for compostable packaging and food waste."
Vegware makes completely compostable catering disposables from renewable or recycled plant-based materials, all of which can be recycled with food waste.