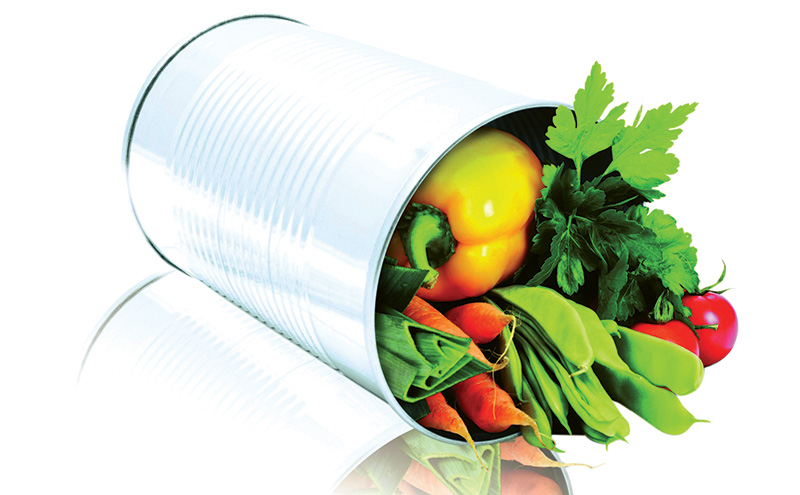 Study finds nutritional values of canned vegetables are preserved
A new study has claimed steel cans help protect valuable mineral nutrients in vegetables.
Research carried out by SGS Fresenius Institute on behalf of ten German manufacturers in the food and packaging industries shows the vitamin and mineral levels in canned vegetables are "just as high" as freshly cooked vegetables.
The study revealed that, in some cases, nutrients were even higher within canned vegetables than their freshly prepared counterparts.
Alexander Mohr, Secretary General of APEAL, the Association of European Producers of Steel for Packaging, said, "This SGS Fresenius Institute report confirms what we have known for some time; that steel packaging leads the way when it comes to protecting food and preserving nutritional value, freshness and flavour.
"Consumers across the globe are now making healthier and more ethical choices when it comes to food and we believe they are now starting to recognise the benefits steel cans can provide.
"In the long-term, particularly given the shift towards circular economic principles, we could well see manufacturers begin to accentuate the positive effects of steel packaging in preserving nutrition both on their packaging and in their marketing materials.
"This is great news for both consumers looking to make healthy and positive choices and the steel industry in Europe."
The canned vegetables used for the tests were heated according to the recommendations of the manufacturer while the fresh vegetables were cooked in a standard household fashion.
Afterwards, both were examined for their mineral nutrients such as potassium, magnesium and calcium, as well as for the levels of vitamin B1, B6, C, A and folate.
The results showed the vitamin and mineral levels of canned vegetables were comparable or even higher than for freshly prepared food.