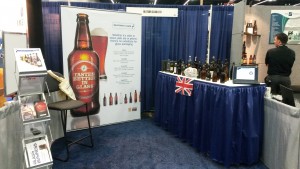 BEATSON Clark is set to exhibit at the largest brewing trade show in America.
The glass manufacturer is heading stateside to showcase its products and services at BrewExpo America, held in Philadelphia.
More than 800 suppliers are expected to attend the event, which takes place from May 4-6.
Jan-Willem Ridt, export sales manager, said, "The craft brewing movement really took off in the United States, and as brewing is a key sector for us BrewExpo America is a really important event for us to attend.
"The craft beer sector is a perfect fit for us, as we offer small production runs and a flexible approach, and breweries are often surprised to find they can have customised beer bottles at such low volumes and cost."