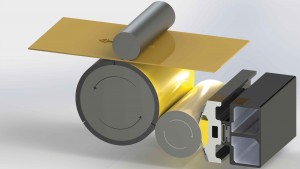 EUROPE'S corrugated box plants and converters could be overlooking potential opportunities within the booming pharmaceutical sector.
That's the view of SUN Automation Group, whose general manager EMEA says such firms can make the most of opportunities by ensuring their own production lines are operating to maximum efficiency.
Pharmaceutical packaging needs to meet stringent global requirements for the safe handling and distribution of drugs, and it has also had to conform to the increasing environmental concerns over the impact of material choice and sustainability.
Rob Dal Lago, SUN Automation's general manager EMEA, said, "Global spending on medicines is expected to grow to nearly $ 1.2 trillion by 2017 and that spend is expected to continue growing thanks to steady demand and price point reliability – even in economic downturns.
"Corrugated is already a favourite of many of the pharma giants and its sustainability credentials give it a head start over other packaging solutions, but box plants need to ensure they can make the grade not just in reduced waste but also market leading standards of production. This is where SUN Automation's retrofitted state of the art technology such as MicroGrind®  or AccuPrint® come in – a relatively small investment to help plants compete effectively in core target markets."
SUN Automation provides box plants worldwide with technologies that assist with increasing production quality, efficiency and profitability.