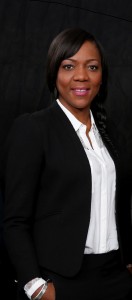 Easyfairs Oriex has announced the appointment of Christelle Anya as event director of ADF (aerosol & dispensing forum) and PCD (packaging perfumes, cosmetics & design) events.
Matt Benyon, managing director of Easyfairs UK & Global, who will work closely with Christelle in her new role, said, "I am excited to work with Christelle, who I have every confidence will continue to grow, improve and innovate the events so that they remain at the forefront of their industries. She is passionate and dedicated to ADF & PCD and has an excellent understanding of the challenges and opportunities facing the market that her events serve.
"The approach the teams in Paris and New York take sits well with our approach at Easyfairs – we both strive to produce excellent events that serve the needs of the market, and provide a vision of the future of the industry, by immersing ourselves within those communities.
"I believe we have exciting times ahead!"