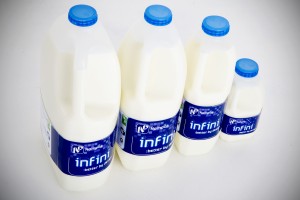 NAMPAK Plastics Europe has announced plans to open a new plastic bottle manufacturing plant in Stirling.
The multi-million pound investment will create 20 local jobs after Nampak revealed it has concluded a lease on 20,000 ft2 of industrial space at Springkerse Industrial Estate to manufacture a range of plastic milk bottles.
The firm said the decision to invest in the area was driven by the business opportunities that exist in Stirlingshire within the food and drink sector, the accessibility to Scottish market places and the "proactive approach" taken by Stirling Council in the site identification process.
Nampak said the new manufacturing plant would also create a platform to support the growth of Nampak's Scottish customers, in particular Graham's The Family Dairy, at its proposed new dairy facility at the Hill of Drip farm in Stirling.
Graham's intends to finance the new facility – which would be supplied by Nampak – via the Airthrey Green housing project. 
Eric Collins, managing director of Nampak Plastics Europe, said, "Nampak has been manufacturing in Scotland for a number of years from its plant in Bellshill. We have been exploring how to increase investment to support the growth of our customers, particularly in the areas of product innovation.
"The business climate in Stirling, the enthusiasm of local people and the professionalism of Stirling Council has provided us with the confidence to open our latest European plant in Stirling. We're now looking forward to working with partners in the area to expand our manufacturing operation.
"Looking forward, the new dairy project planned for Hill of Drip would enable a step change in our investment in Stirling, allowing us to create 40 further new full time jobs, in addition to those created by Graham's The Family Dairy."