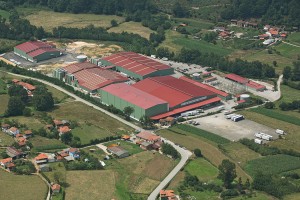 Food packaging firm LINPAC is investing over €8 million in new extrusion and thermoforming capacity in Pravia, Spain in a bid to meet the growing demand for PET and rPET.
The installation of a fourth extruder at the company's Pravia site will increase capacity by 25 per cent in order to meet demand from retailers and packers transitioning from EPS and PP to PET packaging.
The installation of new thermoforming capacity should increase annual production by 80 million trays to 630 million.
Ricardo Cabeza, managing director of LINPAC Southern Europe, said, "The new extruder will extend our capabilities and enable us to offer a wider variety of products to customers, ensuring they receive the best packaging for their application."
Mr Cabeza added, "This investment will help to increase capacity, quality assurance and delivery of innovation, as well as greater flexibility in meeting customer needs for high quality products which address their environmental concerns.
"We pride ourselves on delivering reliable, high quality, rigid and flexible packaging solutions to leading retailers, packers and distributors around the world. This investment will secure our future in the region as a leading innovator in the European fresh food packaging market."