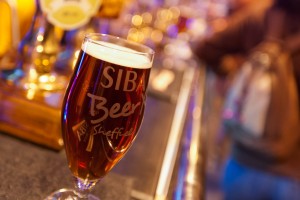 Glass manufacturer Beatson Clark will be attending SIBA BeerX 2016, taking place in Sheffield from 16-18 March and are inviting attendees to take a tour of their nearby Rotherham factory.
Marketing manager, Charlotte Taylor, said, "BeerX takes place in Sheffield and as our premises are just round the corner in Rotherham we will be offering a full factory tour to breweries alongside the show.
"We will be providing transportation to and from the exhibition for any brewery wishing to see the beer bottles being made."
The company will be showcasing its new range of general beer bottles, including its first embossed stock bottle, at the event.
SIBA BeerX 2016 is the largest dedicated trade exhibition of companies supplying for the brewing industry in the UK.