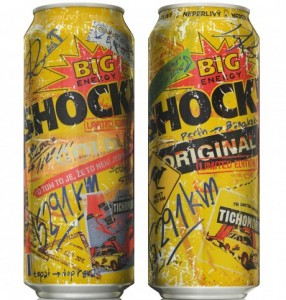 Rexam has teamed up with a top Czech energy drinks brand to produce a limited edition range of can designs.
The cans highlight Big Shock's sponsorship of the popular Trabant Expedition car rally.
Created for Big Shock's original and gold flavours, Rexam said the designs "reflect the dynamic and adventurous nature of the car expedition". The "weathered look and feel" of the design incorporates passport stamps and map coordinates, with the aim of encouraging consumers to engage and follow the 15,000km journey.
Petra Dlhouhá, marketing director at Al Namura, said, "The sponsorship of the Trabant Expedition is really important to us as it associates our energy drink, Big Shock, with this exhilarating car rally. We needed a stand out design to engage with both Big Shock and sports fans helping us drive awareness. The clever designs bring to life the Trabant Expedition for our consumers and we're thrilled with the outcome."
Arjen van Zurk, marketing manager at Rexam, added, "We've worked with Big Shock for over 15 years and have a great relationship. For these designs, we have used traditional 'wet on wet' printing technology to successfully reflect the exciting and intrepid nature of both the brand and the expedition."