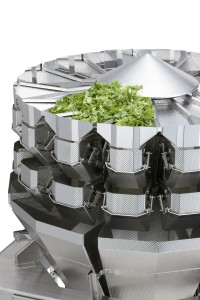 Yamato Scale Dataweigh UK says the firm's genuine spares and service support "leads to real cost saving risk reduction".
Andrea Spencer, commercial operations manager at Yamato, explained, "We provide the security that a customer's Yamato machine is never questioned on CE certification or in any risk analysis. Compliance is never in doubt, which protects customers against potential claims as a result of machines being fitted with parts that are not subject to the original certification process and which may cause injury or harm. Risk of shock or defective parts is never an issue and the machine's performance can be monitored properly."
Yamato says all repairs are carried out by the firm's own engineering team. The company undertakes to complete repairs within seven to ten working days and all genuine parts used come with a 12-month guarantee. There is also a six-month warranty on all repairs.
Andrea added, "Only Yamato can supply genuine spare parts, made with quality materials which ensure longevity and unrivalled reliability. Yamato is renowned for its high-quality premium parts to maintain optimal performance of our customers' machines. Everything comes with the knowledge and reassurance that it is genuinely part of the service from Yamato UK."