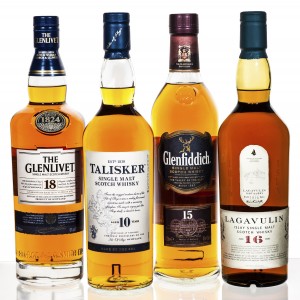 In-mould labelling (IML) may be well known in injection moulding. However, the reasons for investing in it have evolved and are not always so familiar, points out Nigel Flowers, managing director of Sumitomo (SHI) Demag UK.
NO one could describe in-mould labelling (IML) as the new kid on the block and perhaps having been around for so long makes it easier for brand-owners and packaging converters to overlook it. This is despite the fact that the balance between costs and benefits has actually undergone a considerable shift in recent years.
For those who have not revisited IML in the light of these developments, it may be time to give it another long, hard look.
Arnaud Nomblot, European business development manager for packaging at Sumitomo (SHI) Demag, comments, "Many are aware of IML as an option without knowing precisely how labels are applied. Techniques vary, although the most common approach in injection-moulding is to index pre-cut labels into the mould using a dedicated robotic arm, and immobilise them using vacuum or static electricity.
"The polymer is then rear-injected into the mould, while heat and pressure are carefully adjusted to deliver the required degree of melt in the film."
Industry analysts signal that while Europe commands the IML market with 58% of overall demand, its growth is barely on the radar compared to emerging markets including South America and Asia Pacific – which have enjoyed an annual growth pattern of 17.5% and 7.5% respectively.
Based on global IML volume the injection moulding format (IML-IM) dominates at 68% in comparison to 31% for IML extrusion blow moulding and a mere 1% for thermoforming. This reflects the much deeper penetration of the technology in European food packaging, where, currently 95% is IML-IM compared to the other IML alternatives. Looking ahead, global IML volume is expected to reach 1.01 billion sq. meters in 2017– up by almost 18% on 2012 figures.
Converters and brand-owners in the UK and of Europe may express concern about entering a whole new market with a different set of suppliers. However, because the networks and reputations have had plenty of time to bed in, new entrants stand a much better chance of latching onto established supplier relationships, rather than encountering a fly-by-night sector on the crest of its first wave.
For Sumitomo (SHI) Demag) this has been especially evident in the high end spirits sector, where a number of our Scottish customers are keen to innovate and develop sophisticated dispensing, tamper evident and customised special edition caps incorporating IML branding.
This may reassure those new to the market, but what about the costs? Here too the news is encouraging.
At Sumitomo (SHI) Demag, we have seen the capital cost of a system decline significantly in recent years at an estimated 12-15%.
One prime reason for this is robots have become simpler to integrate. In the last half decade this has stripped out some significant expenditure in IML installations.
Meanwhile, IML cycle times have got faster, varying from 4 seconds upwards.
EXPERIENCE COUNTS
Europe's track record in IML-IM, along with its tried-and-tested supply chains, mean that the pool of expertise able to identify potential cost savings and reinforce quality is that much greater.
Our company, for example, has actively recruited more in-house packaging specialists. Having access to this type of experience is invaluable, especially for customers expanding their portfolio and perhaps moving into the precision market and exploring the benefits of switching from hydraulic moulding to all-electric machines.
We understand that packaging tends to need bigger and more complex moulds than other sectors. But at the same time, it typically requires less clamp force.
Recently, Sumitomo (SHI) Demag reduced the machine specification for one packaging application from 160 tonnes, initially down to 130 tonnes, and now to just 100 tonnes.
An experienced eye can conjure up cost savings – and other benefits – from unexpected sources.
Specifically in IML, many benefits relate to materials use. At a time when the weight of packaging is more closely scrutinised than ever before, both for cost and sustainability reasons, IML-IM offers a cost effective method of forming robust thin-wall containers with lots of visual shelf appeal.
Most filmic IML labels are around 40 microns. Enhancements in pre-mould handling technology give converters the option of using label materials at the thinner end of the spectrum.
While label substrates have become thinner, they have also migrated from decorating a small portion or strip of any given pack to covering the entire container.
This is the result of years of development. It means that, in the case of food, labels can incorporate multilayer barriers and even provide full coverage to minimising oxygen penetrating the pack, which in turn extends shelf-life and reduces product waste.
HOOKING CUSTOMERS THROUGH SHELF APPEAL
In today's overcrowded consumer market, it's the tactile and visual finishes of a container that gives it a unique standout on-shelf and in the consumer's hand. And that's where brand owners continue to focus much of their efforts.
Previous challenges, such as label distortion on deeper containers (for instance ice cream tubs and yellow fats) have been solved.
It is now possible to apply labels to containers 80mm deep, while staying consistent and true.
What's more, the modular flexibility of IML-IM systems today means you can run a wide range of packing shapes and label types through one system.
This means much smaller production runs are now feasible.
Higher-quality results are largely the result of dependable supplier relationships on the equipment side to match specialisation in label converting. In particular, IM machine manufacturers like us have well-established networks with tool manufacturers, downstream equipment manufacturers and IML robot manufacturers. This enables us to obtain the ideal calibration to achieve optimal functionality.
IML is gaining traction in the UK and Europe and generating interest beyond the automotive sector and yellow fats food categories.
Now, other packaging categories such as DIY and a much wider range of foods are reaping the benefits. No sector is immune from today's much fiercer competition for the consumer's attention, and IML has proven benefits in terms of image quality, consistency and overall visual impact.
There remains, of course, several challenging aspects to IML which need to be considered, notably the wider machine footprint. Effectively, a label insertion system requires the same amount of space again as the IM machine itself! However, converters that have the physical capacity to expand, and the imaginative capacity to spot the opportunities, will offset these drawbacks against the huge – and growing – advantages offered by this technology.