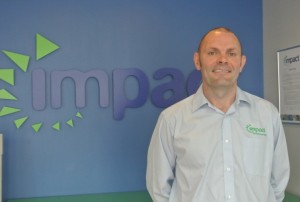 Impact Technical Services has signed a UK distribution deal with Danish company, V.Aa.Gram, expanding their range and creating a one-stop-shop for all extraction and filtration products and services.
The landmark partnership means the Leicester-based firm can now provide a huge range of extraction arms, extraction tables, fans, filter units, hose reels and other products to compliment its local exhaust ventilation system design, testing, design, installation and maintenance services.
Impact's clients range across sectors like manufacturing, packaging, printing, pharmaceutical, waste and recycling amongst others and include SITA UK, DS Smith, Polestar, Casepak, Friedheim Packaging, Trinity Mirror and International Safety Services.
Tony Bosworth, operations director for Impact Technical Services, said, "We are delighted to announce this new partnership with V.Aa.Gram which expands our range of products and services. Being able to offer LEV testing, extraction system design and installation as well as servicing and maintenance provides customers with a one-stop shop for all their workplace dust and fume extraction needs.
"We have more than 1000 products available and we can even create bespoke packages to suit clients with specialist requirements."
Sales manager, Brian Larsen for V. Aa. Gram added, "Since the main majority of our products are delivered overseas, it is important for us to select successful and reputable companies to represent us, and we believe Impact Technical Services is the ideal partner in the UK. Their existing client base is extremely impressive and illustrates the high level of customer service and expertise they deliver. We are excited to begin a working partnership with them."