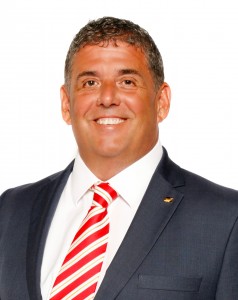 TOM Bouchier has been named as the new managing director of FANUC UK.
Previously, Tom occupied multiple positions at FANUC after joining the firm in 1990 as service coordinator. After being promoted to service manager in 1997, Tom quickly took the initiative to drive customer service and was assigned to the role of customer service manager in 2012, responsible for all three business divisions.
With over 25 years' experience within robotics and automation, Tom will lead UK activity working out of FANUC's headquarters in Coventry. His role will be to push the company to further growth in each of the three divisions: FA, Robots, and Robomachines, while continuing to drive a world-class service agenda.
Chris Sumner, director, FANUC UK and VP FANUC Europe, said, "Tom is a great fit for the role with a strong customer focused background and dedication to drive and deliver results. The appointment reflects a very exciting milestone in the history of our company. We wish Tom the best of success in his new role and responsibility, as we continue to expand our operations in the UK and deliver the best automation solutions for our clients."