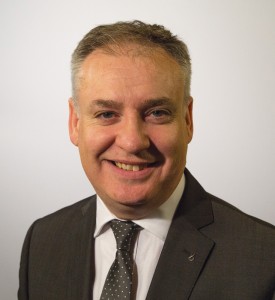 SCOTLAND is to introduce a household charter to develop a "more consistent" approach to recycling.
That was the key recommendation from the Zero Waste Taskforce, a joint initiative between Scottish Ministers and COSLA, co-chaired by Environment Secretary Richard Lochhead and Councillor Stephen Hagan.
The intention is to make it easier for people to recycle, with consistent systems and communications. If agreed by council leaders later this year, all local authorities will be invited to sign up to the charter.
Richard Lochhead said, "Presently there is a variety of different systems for collecting paper, glass, plastics, food waste and general waste across Scotland – you can go from one local authority to the bordering local authority and find different systems. While this is often the case for sound local reasons, as people move between different parts of Scotland it can lead to materials becoming contaminated and losing value, fetching lower prices, and simultaneously increasing the costs to councils for sorting and cleaning.
"More consistent systems will allow councils to work together more efficiently, save money and cut down on confusion."
The Zero Waste Taskforce considered how to reap the benefits of a more circular economy through the services provided by local government. The charter will aim to improve participation and recycling rates, and also to improve the quality of recyclate collected.
Mr Lochhead added, "Consistent systems will underpin a more circular economy – they will support the public, and local authorities, to keep their valuable materials in circulation, where they can be reused, repaired or remanufactured, and avoid them going to landfill. We have the opportunity to move from different recycling systems across 32 local authorities to a more common approach, based on best practice in different geographical areas."
Councillor Hagan said, "The 28th of August, when Council Leaders meet to consider this, could be the most significant "bin day" in Scotland for decades.
"I'm hoping that Leaders will agree then to this idea originating from Local Government to increase consistency of waste collections and make it easier for people to recycle.  By so doing I believe we will not only drive up recycling rates but also improve public services, deliver value-for-money and promote local economic development and investment."