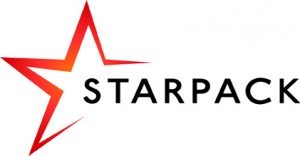 The shortlist for the Starpack Industry Awards 2015 has been announced. This year, in contrast to long-standing tradition, gold, silver and bronze winners will be announced on the night of the awards ceremony on 10 September, to add a real sense of occasion and keep everyone guessing up until the names are called.
Organisers said this year's entries surpassed expectations and exhibit the innovative ideas in the world of packaging that are taking shape and making it to market. Judge David Harding, Technical Director and Head of Sustainability at 1HQ said, "I'd like to think that Starpack is a celebration of everything that's good about our business. It's a sense-check on where the industry is in terms of innovation, creative flair and technical expertise."
The coveted Best in Show Award once again has three shortlisted entries, spanning diverse industries, showcasing the versatility of the awards. The three that made the final cut are, H-PET Hydrozorb Hydrozorb (H-PET) – a low-carbon lightweight rPET material with fillers demonstrating altered characteristics. Next up, Mondelēz International with the Cadbury Glow packaging design, a treasure chest of chocolates – and finally, DS Smith's Toolspec Shipper for CNH Tractor Components.
All will be revealed on 10 September at the National Space Centre in Leicester. For further information visit www.starpack.uk.com and for the full list of those shortlisted visit, http://www.iom3.org/starpack/starpack-industry-awards-2015-winners