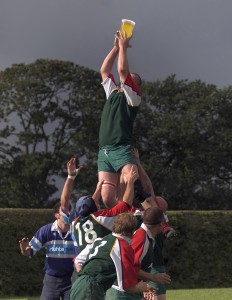 With the Rugby World Cup kicking off on 18 September, venues will be filling up with fans ready to back their favourite team in what promises to be several weeks of thrilling sport.
Business owners can 'try' to prepare for the action by stocking up with pint and half pint 'To Line' or 'To Brim' CE Marked RPET tumblers from Huhtamaki.
Featuring the official Government CE stamp, operators can use the tumblers knowing that they will be serving legal measures time-after-time. Available as 'To Brim' or 'To Line', the tumblers can be filled using free-flow pumps, so staff will be confident in the measures being served.
Made at Huhtamaki's Gosport factory in Hampshire, the RPET tumblers are manufactured from recycled PET – a material derived from Post-Consumer Recycled material such as carbonated water and PET bottles – offering strength, flexibility and excellent clarity; whilst being environmentally friendly too.
Being disposable, the tumblers eliminate the need for washing up, which is also great during the World Cup. Once used, the tumblers can be easily disposed of to give staff the opportunity to serve more customers without having to think about clearing up.