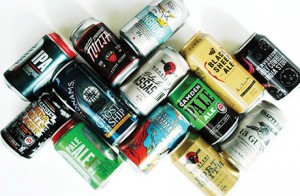 TRADE body the Can Makers has launched a new website aimed at helping the ever-increasing number of independent brewers in their quest to put their product in a canned format for the first time.
The Indie Beer Can Advice website is the first site of its kind in the UK.
The site launches at a time of increased interest in canning by the nation's indie brewers and introduces a range of affordable and low-volume canning options available and the advantages of putting their beers in can.
As the thirst for indie British beer rockets, the upwards trend is driving the increased availability of affordable short run canning lines to purchase, and mobile canning lines for hire. In recognition of this, the Indie Beer Can Advice site will be regularly updated with the latest information and industry contacts offering guidance, services and advice.
Martin Constable, chairman of the Can Makers, said, "There are nearly 1,300 indie breweries operating in Britain and Eire right now – we can boast more breweries per head of the population than any other country in the world. Indie Beer Can Advice will help brewers explore the new packaging opportunities opening for them, and start canning, perhaps for the first time."
More than 500 breweries in North America now produce nearly 2000 different canned brews between them, and the trend has begun to catch on in the UK.
In response to growing interest, last year the Can Makers hosted its inaugural Indie Beer Can Festival.
Martin added, "We would encourage all indie brewers to visit the website to explore the many benefits that are afforded by canning their beers. Canned beer also allows for cool and exciting packaging, such striking imagery opens the love of beer up to a wider audience and gives independent brewers the opportunity to introduce their brews to new audiences."