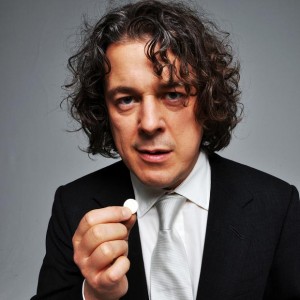 The shortlist for the 2015 Plastics Industry Awards (PIAs) has been published. 
Now in their 15th year, the Awards comprise 15 categories covering materials usage, product design, manufacturing, training and environmental performance. The PIAs highlight and recognise the best that the innovative UK plastics industry has to offer. This year's black tie event, to be held at the London Hilton on Park Lane on October 9, is set to attract around 800 guests including supplier companies, OEM manufacturers, plastics processors, consultants, trainees and designers. Winners will be announced by comedian, actor and writer Alan Davies
Design companies on the shortlists include 4c Design, Agentdraw, APPE, BM Injection, Logoplaste UK and Trig Creative, who are all up for the Consumer Product Design of the Year. Alloy & Vision Engineering, Boddingtons Plastics, Ecogrid, HJC Design, RPC Promens Industrial and Trig Creative have all been shortlisted for the Industrial Product Design of the Year.
Finalists for the Best Recycled Product of the Year are Marmax Products, for the SEN Playground range, ObjectForm for the Fila-Cycle and F-Board for the F-Board End Cap.
Three individuals have been shortlisted for Young Designer of the Year and six people have made it through as finalists for the Apprentice or Trainee of the Year. A Personal Contribution to the Plastics Industry award will also be announced on the night to the person who has given exemplary service to the sector throughout his or her career.
Steve Crowhurst, managing director of Crain Communications UK, which organises the PIAs, said, "Once again the finalists in the Plastics Industry Awards illustrate the best of our sector. We are delighted to welcome all the PIA finalists and their guests to what I'm sure will be another fantastic night for the industry."
For more information or to book visit www.plasticsawards.com