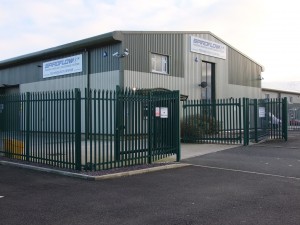 Spiroflow, a manufacturer of conveying, bulk handling and weighing systems for process companies across the world, has expanded its range of services to the food industry with the company's acquisition of automation specialists Food Control Solutions. 
Spiroflow's UK Marketing Manager, Ben Ayrton said, "We are very excited about joining forces with Food Control Solutions. In addition to our conveying equipment, we will also be able to draw on the quality, ingenuity and excellent reputation of their automated systems, allowing us to provide complete end to end process solutions for our customers."
Food Control Solutions was founded in 2000, with the principal goal of providing automation solutions to the food and dairy industries. They became a recognised systems integrator for Allen-Bradley and Rockwell Automation and within two years became an approved integrator for one of the largest food processors in the world. It has also invested in the paint and finishing industries with the purchase of Reflex Systems and Impel Automation.
These businesses now link up with Spiroflow Automation Solutions Inc, which was launched in 2014. Ben Ayrton added, "We have great opportunities ahead with the combined strength of the Food Control Solutions and Spiroflow teams, allowing us to expand our markets by giving us access to a complete range of products and services that other suppliers will find hard to match. The cornerstone of our success is the ability to design and develop customised equipment to meet the needs of customers. Now we have the capacity to do the same for their control systems."