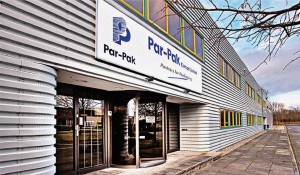 Par-Pak Europe, the UK Division of the US-based Waddington Group, has snapped up Somerset-based packaging manufacturer Deltaform and its Buckinghamshire-based subsidiary Chiltern Thermoforming.
The manufacturers will join Par-Pak and Holfeld Plastics (acquired by Par-Pak last year) under the newly formed Waddington Europe banner.
Deltaform and Chiltern Thermoforming are leading independent manufacturers of rigid plastics packaging for the UK food industry. Their extensive portfolio encompasses most food sectors including bakery and confectionery, meat, poultry and fish and soft fruit.
Kevin Ingram, Managing Director for Par-Pak and Holfeld Plastics said, "The acquisition of these two highly successful manufacturers reinforces the Waddington Europe brand enabling us to achieve even more accelerated growth and expansion into new markets both in the UK and in Europe.
"Deltaform and Chiltern offer a complimentary portfolio and bring to the table an exciting breadth of products to a vastly extended customer base offering shared values, expertise and the widest customer knowledge."
The combined product ranges and merged technical resources greatly enhances the capacity of the member companies under the Waddington Europe banner to serve the specialised requirements of their existing and new markets.