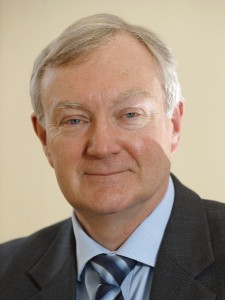 THE head of a leading manufacturing organisation has said it would be a "bad day for Britain" if the UK voted to leave the European Union (EU).
 
Speaking at this year's Plastics Design & Moulding (PDM) conference in Telford, Terry Scuoler, chief executive of the EEF, said the mandate from his members had been clearly laid out: "85% of EEF members wish Britain to stay in the EU and that desire to remain is not conditional on any reforms sought by the current government. It would be a bad day for Britain, and British industry, if we voted to leave the EU," he told delegates on the second day of PDM.
 
Scuoler warned the debate in the run-up to the referendum in 2017 would be "febrile…emotional and on occasions an unpleasant one". He added that he hoped the economic benefits of EU membership were obvious: "A tariff free market of 500 million people, product standardisation, free movement of labour and capital and trade deals with other major trading blocks, potentially including the US", while the EU was the UK's largest export market and a major investor. But he also stressed that meaningful reform was "required and overdue".
 
A successful outcome of reform talks would include a recognition that the UK "would not be part of a further move to greater political union" and a reduction in the "over-burdensome employment, health and safety and other regulation which is in danger of damaging the UK's much-prized flexible labour market. Whether or not we agree with these [rules] it surely must be down to Britain and its citizens to determine these issues and not a faceless bureaucracy in Brussels," he added.
 
Finally Scuoler repeated his call for the referendum on UK membership to be brought forward."Referenda always create uncertainty and uncertainty is the enemy of investment. For that reason we at the EEF would like to see the referendum take place as soon as is reasonably possible, ideally the autumn of 2016," he concluded.