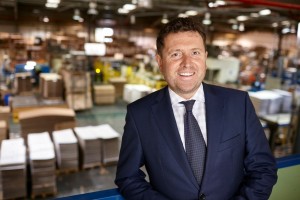 SPECIALIST corrugated packaging firm DiamondPak has snapped up its local competitor Atlantic Box.
The move will give south Wales-based DiamondPak, whose client list includes Barclays, John Lewis, Pets at Home and Celtic Manor. added capability to offer the fullest range of products in the UK.
Russell Davies, Managing Director of DiamondPak, explained, "At DiamondPak we are geared up to larger run orders of up to half a million units at a time, while Atlantic Box has focused on shorter orders of just a few hundred or less.
"With this purchase we have also acquired the specialist machinery to fulfil those short orders, whilst not disrupting our production flows on our high speed machines. We are also enhancing the offering for current Atlantic Box clients, to include speciality products such as internet peal and seal, high quality point of sale and large box packs."
Atlantic Box, which was set up in 1986, will close its premises in Dunball Road, Cardiff, and machinery will be transferred to DiamondPak's Pontypool site. Atlantic Box owner Matthew Morris has also transferred to DiamondPak as a commercial manager.
Matthew said, "While we have a good customer base, which includes the likes of Hovis, we were limited to low volume packaging. This sale is a win-win for our customers who retain the relationships and knowledge built up with Atlantic Box, while also getting the added capability of DiamondPak to design and manufacture larger volumes of packaging as well as 'point of sale' litho printing.
"Equally I believe our staff members will have greater opportunities as part of DiamondPak."