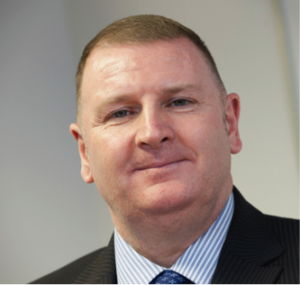 Pacepacker Services has recruited Chris Bennett as Automation Solution Manager, handling sales across the west of the UK, Wales and Ireland.
He will be responsible for consolidating Pacepacker's core business as well as jointly spearheading the company's future expansion with their award winning automated end of line packing and palletising solutions.
Working alongside Ian Merchant, who covers the East of England and Scotland, Chris will be looking to promote the Pacepacker brand and build upon the company's growing presence within the food industry.
"Over the last couple of years we have seen a dramatic rise in enquiries for our systems, particularly within pick and place, from the food industry," said Dennis Allison, Pacepacker's Managing Director. "With the process of integrating robotics into the food industry expected to accelerate further we are keen to tap into any opportunities, and Chris' appointment to the team will be a boost to our efforts."
His duties will include pinpointing customers' specific needs and problems, identifying areas of efficiency improvement and specifying cost effective and reliable systems across the entire Pacepacker portfolio, which includes case loading, pick and place solutions, bag filling lines and robot palletising systems.
Chris has an honours degree in manufacturing engineering design and has since built on this with 20 years of experience helping clients to develop and deploy a wide variety of turnkey automated end-of-line packaging solutions.
Working in senior sales positions for the likes of WRH Global UK, Strapex UK and Mayliss, his career has had a particular focus on customers in the food and beverage and construction industries, which is a great fit for his new role at Pacepacker, according to Chris. "The new position is a fantastic blend of where I've been and what Pacepacker does," he explained. "I'll be aiming to consolidate key accounts and support Pacepacker's existing customers, as well as generating new business."
Dennis added, "We're delighted to have Chris on board. I'm confident that his engineering expertise and wealth of sales experience will benefit our existing customers and help attract new business as we continue to grow."