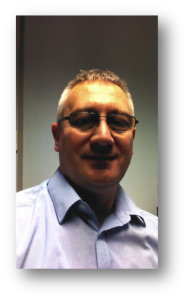 With a background in checkweigher applications across the healthcare, pharmaceutical and food industry sectors, Mark James adds considerable expertise to Yamato Scale Dataweigh team.
Joining the Yamato team in Leeds, Mark will oversee Yamato's growth in checkweigher operations, while also performing customer visits, developing the strategy and enhancing build processes.
"It's great to join a company that has so many long term employees, with many people being here over 20 years," said Mark, "that's nice to see – it's run very well with a good management support structure.
"Yamato has traditionally been very active in numerous industries, more so than anyone else, and the technology, design, build, quality and reliability is the best in the market" said Mark, "convincing customers from sectors Yamato doesn't have a strong presence in is the challenge, but we have a fantastic range of products to win them over with."
Having worked in a variety of technical and managing roles over his career, Mark's vast and varied experience across a variety of industries is a definite strength in the multifaceted checkweighing solutions world.
Joining Xerox straight out of University after they sponsored him to study digital systems, Mark remained there for a further 15 Years, leaving only when they closed their Mitcheldean factory, not wanting to relocate to London.
He then began to work within the checkweigher industry, working his way up to Technical Director – staying for with that company for 12 years before joining Yamato Scale Dataweigh UK as an Inspection Product Manager.
"The whole of the business wants to drive the checkweigher sales forwards, increasing market share. Everyone is on board – and the project team in the UK allows us to design and build our own machines with customer specific features – working with all local suppliers to enhance and build the designs," said Mark.
When Mark isn't at work he spends his time meeting the challenges of having two young children, "I used to love pool and snooker and also motorcycling," he said, "I still own a 1000cc motorbike but I go out very infrequently now – and only then on sunny days! Everything has stopped after adopting two young children. They are so amazing and funny and I am so glad we did it, it's very challenging and no day is the same, but it is so worth it!"