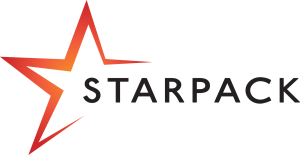 THIS year, the Starpack Awards will offer the packaging industry an opportunity to show how they are supporting the real needs of a changing marketplace, with the introduction of the Inclusive Design category.
Following an event hosted by the IOM3 Packaging Society in March, guests and speakers noted a real need to address these needs. And so, the new category was born.
Entrants will be required to illustrate an understanding of the abilities of their chosen consumer group. The processes applied to ensure the majority of consumers can use the package throughout its designed life, is an important factor of the judging criteria.
Packs will be judged by experts in the field of inclusive design, drawn from industry and academia. 
Starpack is open to the whole packaging community – manufacturers, converters, suppliers, processors, packer/fillers, brand owners, end users, packaging designers and marketers.
All packs must be new to the market from January 2014 onwards and permission from the brand owner must be granted.
Tools to help entrants compile their evidence can be found at inclusivedesigntoolkit.com
The deadline for entries is 3 July 2015.
For more information and to enter, visit www.iom3.org/starpack