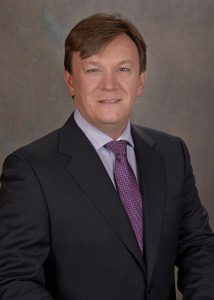 DAVID Pritchett has been appointed President of Rieke. He succeeds Lynn Brooks, who has retired after 18 years and who will now continue with the company in an advisory role.
Rieke designs and manufactures a wide range of highly engineered dispensing pumps and closures for many different end markets including food & drink, health, beauty and home care, and pharmaceuticals. The company offers worldwide sales and service support through its network of 16 manufacturing, warehousing and sales facilities in Europe, Asia and North America.
Rieke forms the packaging business segment of TriMas Corporation, a diversified global manufacturer of engineered and applied products, and Pritchett will report directly to TriMas President and Chief Executive Officer, David Wathen.
"David's proven career experience and leadership with Rieke will enable him to lead one of our top growth platforms into the future," said Wathen.
David Pritchett joined Rieke in 1996 as Business Development Director, and has held various positions of increasing responsibility, including Vice President of the dispensing group, Vice President of corporate development and Vice President of product/business development. Prior to joining Rieke, he spent seven years at TI Group and two years at Rolls Royce Aerospace.
Pritchett is a mechanical and aeronautical engineer and holds a Master of Business Administration degree from the University of Derby.